Republic Day 2023 Quote: Every year on January 26, the countrymen celebrate Republic Day with great grandeur and enthusiasm. This year the country will celebrate its 74th Republic Day on Thursday. The day commemorates the adoption of the Constitution of India on January 26, 1950, after India gained independence in 1947. This year, a grand festival will be celebrated on the path of duty in New Delhi. In a series of programs, the Indian Army, Indian Navy and Indian Air Force are going to present a glimpse of the country's tradition, cultural heritage, progress and achievements on television. Which will include grand parade and airshow.
On India's 74th Republic Day, let us pay tribute to the innumerable sacrifices of our freedom fighters and resolve to make this country a better place. You remember this day by sending wishes, pictures, patriotic quotes, greeting messages to your friends, colleagues, loved ones and family on Facebook, WhatsApp and other social media platforms.
patriotic message
Freedom is not easily achieved, it is because of the sacrifices of our freedom fighters, so never take it lightly. Best wishes to all of you on Republic Day 2023.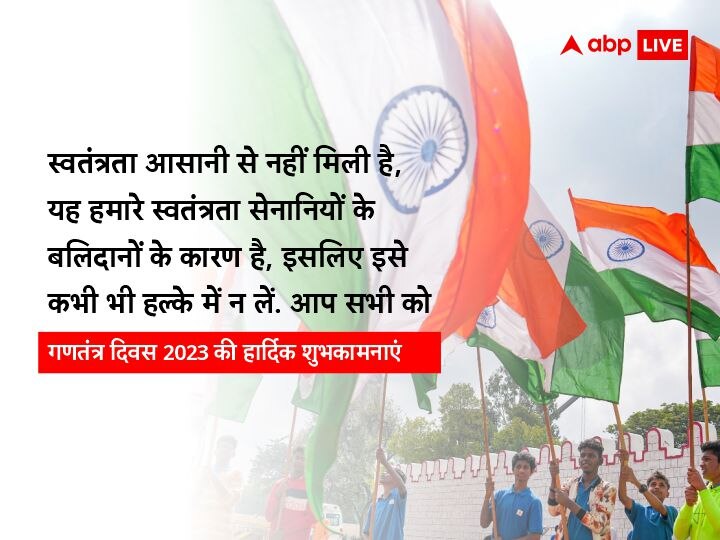 On the occasion of our 74th Republic Day celebration, let us all stand proud and give respect to our nation. Happy Republic Day.
The diversity of our country is one of its major strengths. This Republic Day, we are committed to share our diverse experience for the development of India. Happy Republic Day.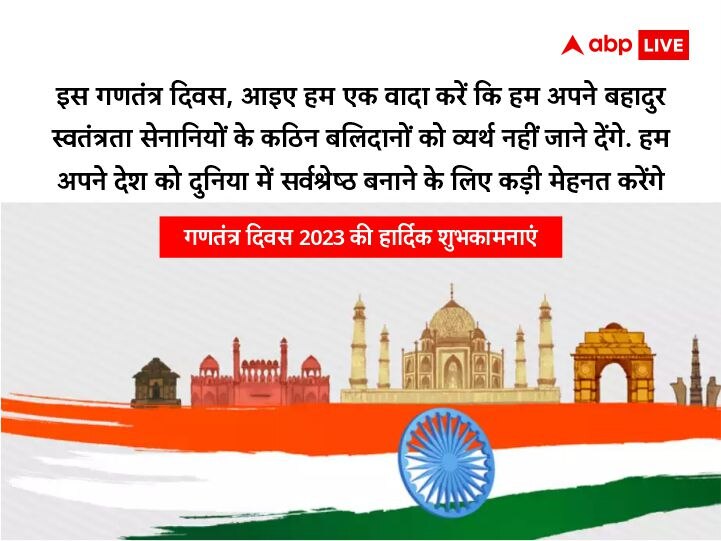 This Republic Day, let us take a promise that we will not let the hard sacrifices of our brave freedom fighters go in vain. We will work hard to make our country the best in the world. Happy Republic Day.
Let us express our gratitude for being a part of such a beautiful country with rich heritage and culture. Happy Republic Day.
May the brave leaders of our proud nation guide us to peace and prosperity so that we can hold our heads high and be proud of our country. Happy Republic Day.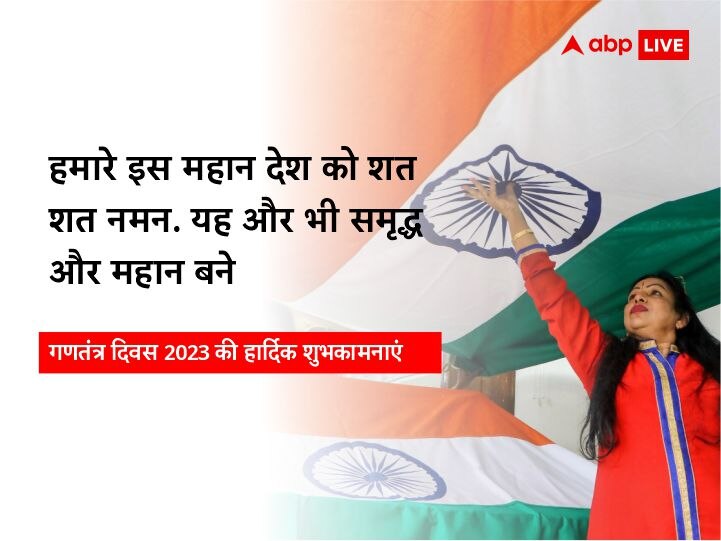 Hundreds of salutes to this great country of ours. May it become even more prosperous and great. Happy Republic Day.
Happy Republic Day from Freedom Fighters
Patriotism is religion and religion is love for India – Bankim Chandra Chatterjee
A weak person can never forgive, forgiveness is a sign of strong people – Mahatma Gandhi.
You give me blood, I will give you freedom – Netaji Subhash Chandra Bose
The bullet I shoot will be the last nail in the coffin of the British – Lala Lajpat Rai
Be the change you wish to see in the world – Mahatma Gandhi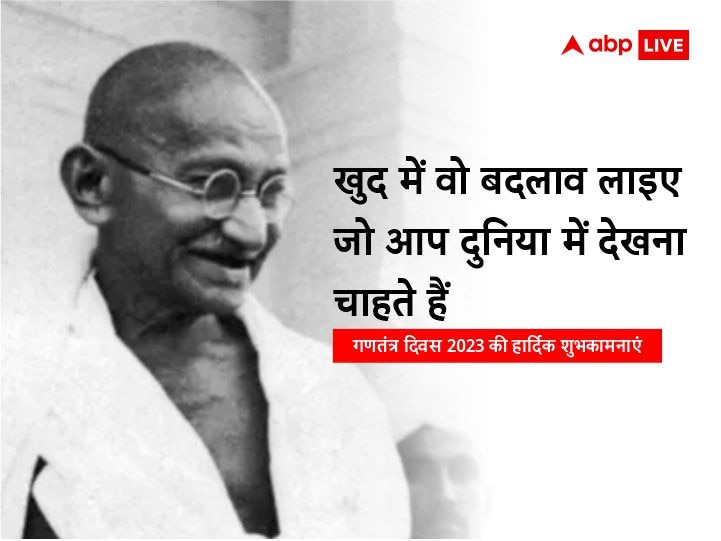 The Constitution is not merely a document of counsel, it is the vehicle of life, and its soul is always the spirit of the age – BR Ambedkar
Every Indian should now forget whether he is a Rajput, a Sikh or a Jat. He should remember that he is an Indian – Sardar Vallabhbhai Patel
The greatness, sacrifice and love of a country rests on the ideals of that country. – Sarojini Naidu
The sanctity of law can be maintained only so long as it is an expression of the will of the people. – Bhagat Singh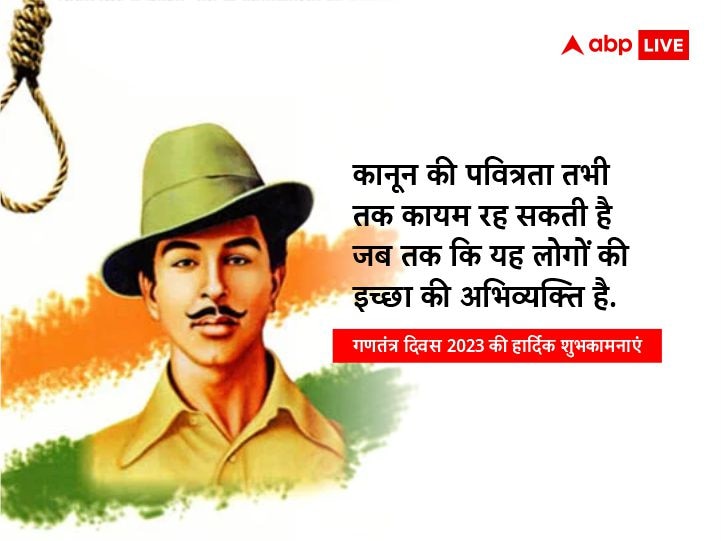 We believe in peace and peaceful development not only for ourselves but for the people around the world. – Lal Bahadur Shastri
Citizenship lies in the service of the country. – Jawaharlal Nehru
Swaraj is my birthright and I will have it – Lokmanya Bal Gangadhar Tilak
I believe in a religion that preaches liberty, equality and fraternity – Chandrashekhar Azad
A man may die for an idea, but that idea, after his death, will incarnate in a thousand lives – Netaji Subhash Chandra Bose
read this also: Republic Day 2023: How will be PM Modi's turban this time? Seen in this style from 2015 to 2022