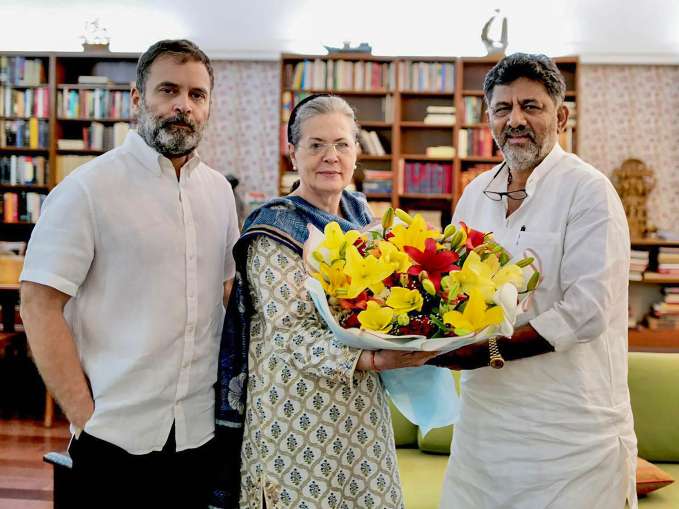 Karnataka Cabinet Expansion: Siddaramaiah's government has been formed in Karnataka. On the day of the swearing-in ceremony, 10 people were sworn in, in which 8 people including CM Siddaramaiah, Deputy CM DK Shivakumar were sworn in. The cabinet expansion of the Siddaramaiah government is going to take place today, on May 27. The Congress high command has approved the names of leaders to be made ministers. Now 24 leaders are going to take oath as ministers on Saturday. Please tell that Lakshmi Hebbalkar will be the only woman minister in the cabinet.
MLAs will be administered the oath of office
The swearing-in ceremony will be held at Raj Bhavan at 11.45 am today. A picture of the letter head of the Congress party has also been shared which includes the names of the MLAs who will be sworn in as ministers. The Congress party has expanded the cabinet keeping in mind the caste count in the state. Please inform that in the Congress letter head, their caste has also been written in front of the names of the MLAs. The Congress party has made the maximum number of ministers from the Lingayat community.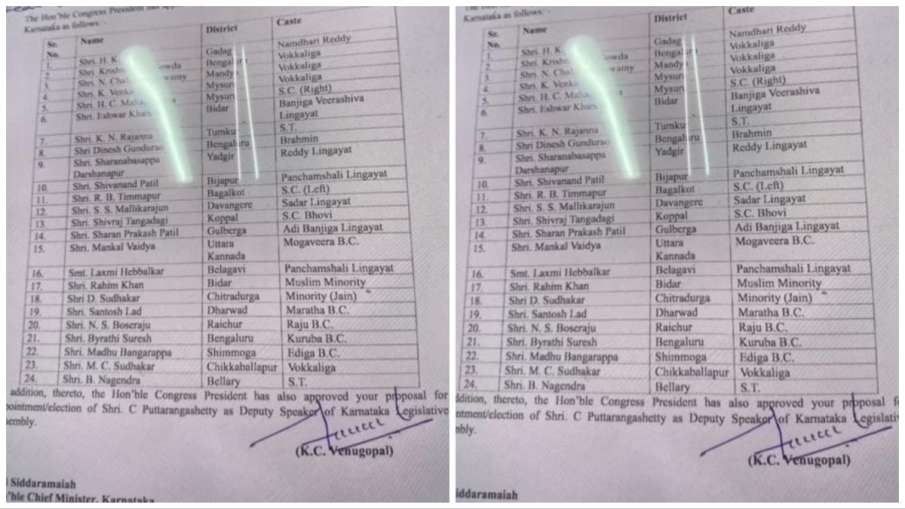 24 MLAs will take oath as ministers in Karnataka today
Cabinet expansion on the basis of caste count
While 4 people are from Vokkaliga community. 5 MLAs belong to SC, ST. On the other hand, 5 MLAs from backward community, 1-1 MLAs from Muslim-Brahmin will be administered the oath of office. A maximum of 34 ministers can be made in Karnataka. On May 20, 10 people have already taken oath. And now 24 people will be sworn in. Significantly, the Congress has got a bumper victory in the Karnataka elections. On the other hand, BJP has faced defeat.