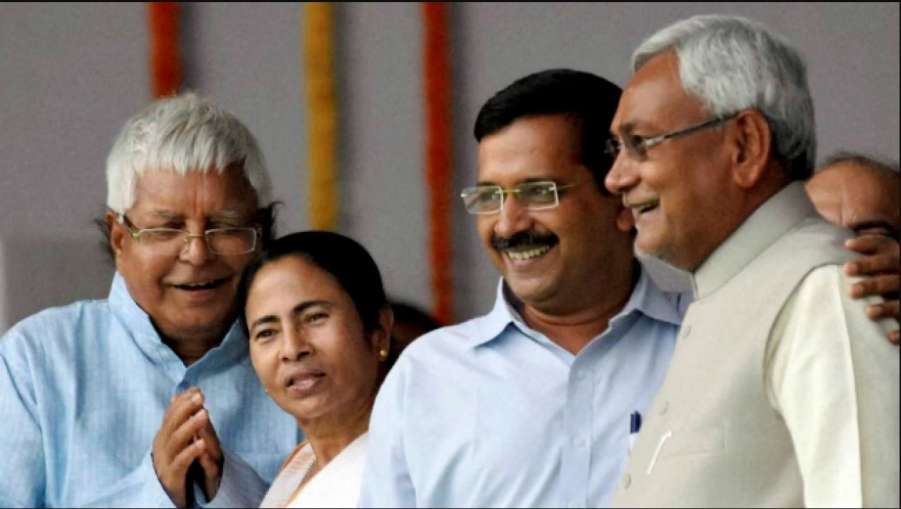 Niti Aayog Meeting: The country's new parliament building will be inaugurated by PM Narendra Modi on May 28. It is being opposed by many opposition parties. Meanwhile, now in the meeting of NITI Aayog, many opposition parties have opposed PM Narendra Modi. CM Mamata Banerjee, Nitish Kumar, Arvind Kejriwal, Bhagwant Mann, MK Stalin and KCR have boycotted the NITI Aayog meeting to be held here on May 27.
These chief ministers boycotted
In fact, many Chief Ministers have boycotted the NITI Aayog meeting because an ordinance has been brought by the Central Government against the Delhi Government. The Supreme Court had given the right of transfer-posting to the Delhi government. But the central government overturned this decision by bringing an ordinance. Let us inform that the role of Team India in 2047 is on the agenda of NITI Aayog's meeting today, but even before the meeting, Team India seems to be isolated.
These issues will be discussed in the Niti Aayog meeting
Let us tell you that on May 28, PM Narendra Modi is going to inaugurate the new Parliament House. For information, let us tell you that PM Narendra Modi is also the chairman of NITI Aayog. CMs of all states and lieutenant governors of union territories are going to participate in this meeting. The meeting will discuss on infrastructure, investment, reduce compliance, women empowerment, health and nutrition, skill development, improving social infrastructure.
Tweet the video of the new parliament with your voiceover
PM Modi Has shared the video of the new Parliament on Twitter. Posting the video, he also urged people to share the video with his 'voiceover' using the hashtag 'My Parliament My Pride'. He said, "The new Parliament House will make every Indian proud. This video provides a glimpse of this iconic building. I have a special request. Share this video with your own voice (voiceover) that expresses your thoughts. I will retweet some of them. Don't forget to use the hashtag My Parliament My Pride, he added.