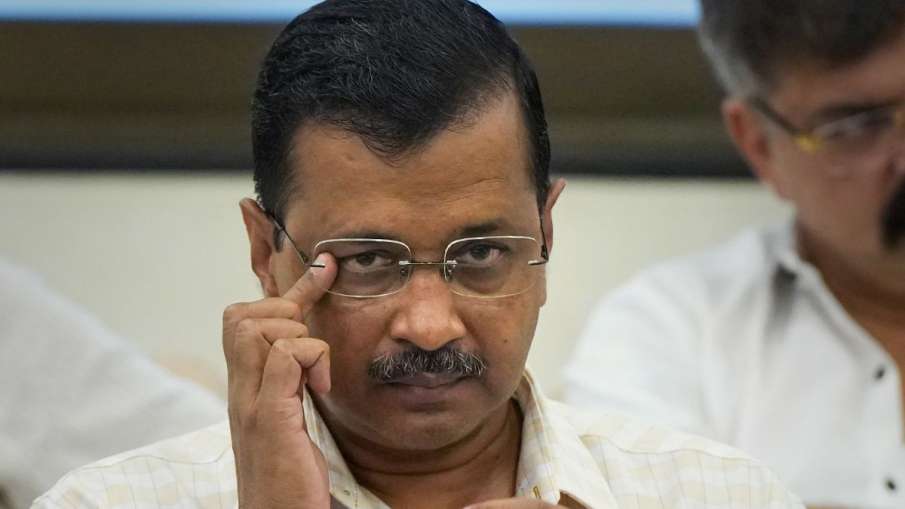 New Delhi: Delhi Chief Minister Arvind Kejriwal, who is campaigning against the central government's ordinance, is going to seek support from the Congress today. He along with his party leaders is going to try to meet Congress National President Mallikarjun Kharge and Rahul Gandhi today. Although Congress leaders from Delhi and Punjab are not in favor of Congress appearing with Kejriwal in any campaign, but the Aam Aadmi Party supremo is hopeful that Congress can support him. In fact, Sharad Pawar's statement in favor of AAP has given a new boost to Kejriwal's spirits.
Kejriwal is excited to have Pawar's support
Delhi Chief Minister Arvind Kejriwal got a major breakthrough when he got Sharad Pawar's support against the Centre's ordinance regarding transfer posting in Delhi. On Thursday, Kejriwal met Sharad Pawar along with his party leaders, and the NCP chief announced his support for Kejriwal, citing opposition unity and saving the country's democracy. Pawar said that this issue is not only of Delhi but to save democracy in the country, so all the parties should forget the old things and come with Kejriwal.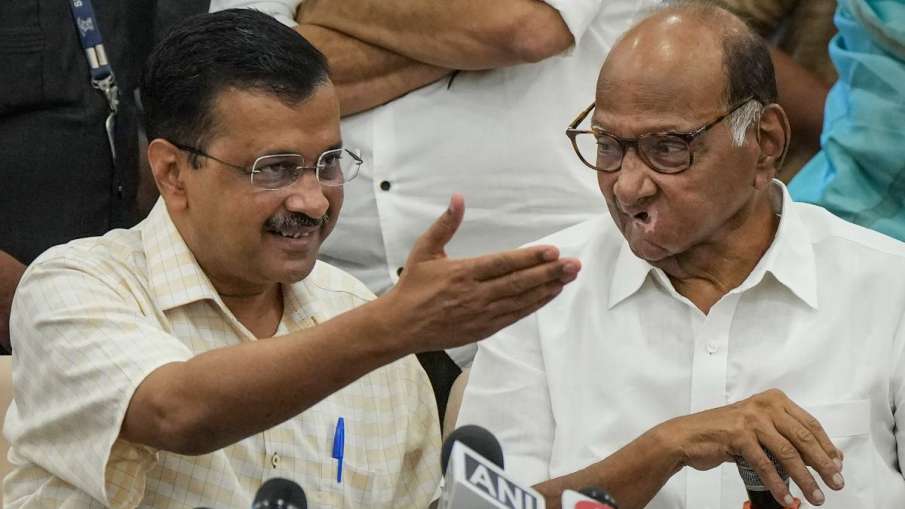 Delhi Chief Minister Arvind Kejriwal and NCP Chief Sharad Pawar.
Uddhav also supported Kejriwal
Pawar is not the only one in Maharashtra politics who has supported Kejriwal. Shiv Sena (UBT) leader Uddhav Thackeray has also extended support to Kejriwal. Uddhav's logic is also the unity of the opposition for 2024. Kejriwal has so far met many leaders of the opposition in his campaign and has obtained their support. Apart from Uddhav and Pawar, these leaders include Bihar Chief Minister Nitish Kumar and West Bengal Chief Minister Mamata Banerjee. However, it is still a distant dream for Kejriwal to garner major support in the Rajya Sabha and the reason for this is the Congress.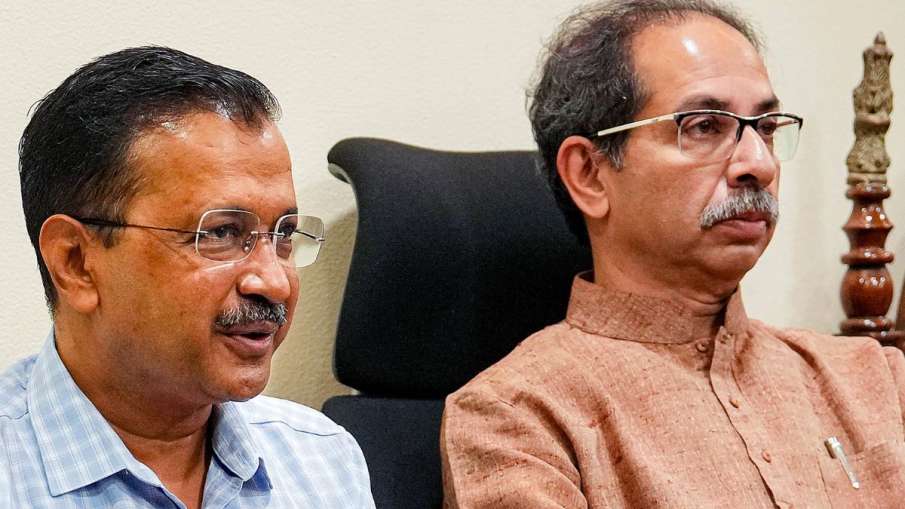 Arvind Kejriwal and former Maharashtra Chief Minister Uddhav Thackeray.
Is Congress still against Kejriwal?
In fact, the main opposition parties are continuously giving statements against the campaign of Congress leader Kejriwal. Big leaders of Delhi Congress like Ajay Maken and Sandeep Dixit are standing in opposition to Kejriwal on this issue. They are appealing to the Congress high command not to extend any kind of support to Kejriwal. In such an environment, today Arvind Kejriwal is going to try to meet Congress President Mallikarjun Kharge and Rahul Gandhi. It remains to be seen whether the Congress high command will go against its own leaders and support Kejriwal, and if Rahul Gandhi gives Kejriwal an appointment, it will be a big deal.
Kejriwal has more problems in front of him
Even if the Congress high command supports Kejriwal for some reason, then gathering votes against the ordinance on the floor of the Rajya Sabha is a very difficult task. If we look at the figures related to the current members of Rajya Sabha, there are 238 members in the House, out of which 5 are nominated, that means only 233 members will be able to vote. In such a situation, whoever has 117 votes in the Rajya Sabha will win. In the current situation, the picture will be more clear if we see the position of the central government and the parties supporting Kejriwal in the Rajya Sabha.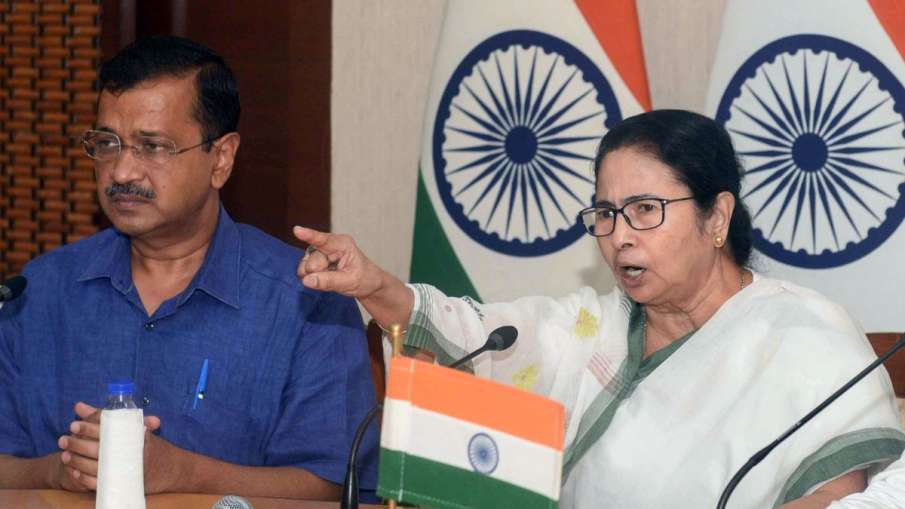 Arvind Kejriwal and West Bengal Chief Minister Mamata Banerjee.
What is the current situation in Rajya Sabha?
Apart from 93 MPs of BJP, 9 MPs of BJD, 4 MPs of AIADMK and 9 MPs of YSR Congress are included, then there are 115 MPs in favor of the government in Rajya Sabha. Similarly, if we look at the position of the parties standing in support of the Aam Aadmi Party, Kejriwal has only 40 MPs, including 12 MPs from TMC, 6 from RJD, 5 from JDU, 3 from Uddhav and 4 from NCP, apart from 10 from AAP. has the support of. Apart from these, there are 32 MPs including 10 from DMK, 9 from BRS, 5 from CPM, 3 from Samajwadi Party, 2 from CPI, 2 from JMM and 1 from RLD.
It is difficult to stop the ordinance without Congress
looking at it this way Kejrival In total, the support of 40+32 i.e. 72 MPs seems to be in its favour. This means that it is not possible for Kejriwal to stop this ordinance in Rajya Sabha without Congress. In the matter of the new building of Parliament, even if all the parties that are against the Modi government vote against the ordinance, it will not be possible to stop the ordinance bill.