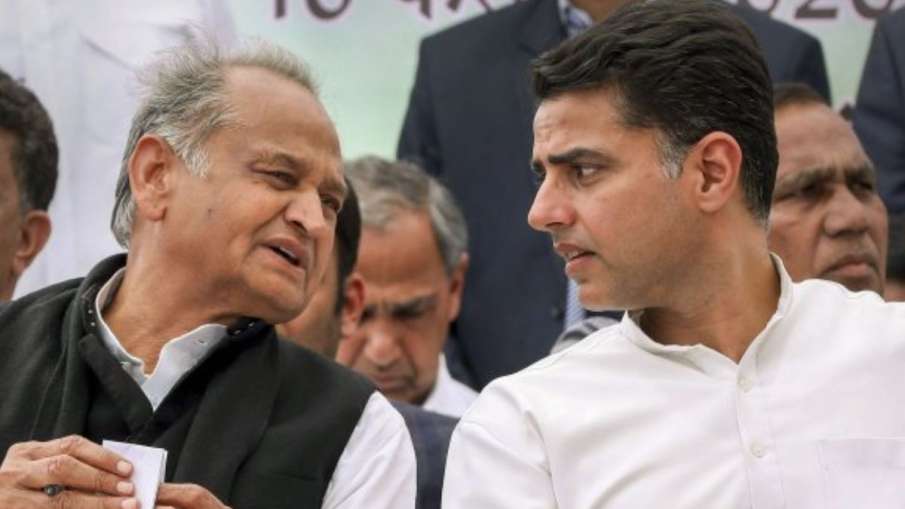 Jaipur: On one hand, while the Congress has succeeded in uniting all the opposition parties on the issue of the inauguration of the new Parliament House, on the other hand, it seems to be failing to bring its leaders on a single platform in Rajasthan. The war of words between Rajasthan Chief Minister Ashok Gehlot and strongman leader Sachin Pilot is intensifying. Gehlot has once again attacked Pilot without taking his name and termed those demanding compensation in the paper leak case as mentally bankrupt.
Gehlot has already targeted the pilot
tell that Gehlot Earlier also such statements have been given on the pilot, so only after 4 days the timeline of the pilot's ultimatum is going to be completed. Pilot gave an ultimatum to the government on May 15 keeping his three demands. At the same time, the meeting of the Congress to be held in Delhi today regarding the preparations for the Rajasthan elections has been postponed. In such a situation, it can be understood to what extent the conflict in Rajasthan Congress has progressed.
After all, what has Ashok Gehlot said now?
Attacking Sachin Pilot in gestures, CM Ashok Gehlot termed the demand for compensation on the paper leak as mental bankruptcy. Gehlot said, 'The paper is out, so they should get compensation, won't this be called bankruptcy of the intellect? Give compensation, has there been any such demand in the history of the world? If the paper is out, give compensation. Give compensation to the children who could not appear in the examination. Can the government give compensation? Such demands are made.
Pilot has warned of a big movement
Where on one hand Gehlot is questioning the intelligence of his own party leader, on the other hand Sachin Pilot has also given an open ultimatum to the party and the CM. At the conclusion of the padayatra in Jaipur on May 15, three demands were placed in front of the Gehlot government – ​​compensation to the paper leak victims, reorganization of RPSC and action on the scams in the Vasundhara government. Sachin Pilot has been demanding action on these three issues for the last several months, but has now given an ultimatum till May 30, and has warned of a big movement if the demands are not met.