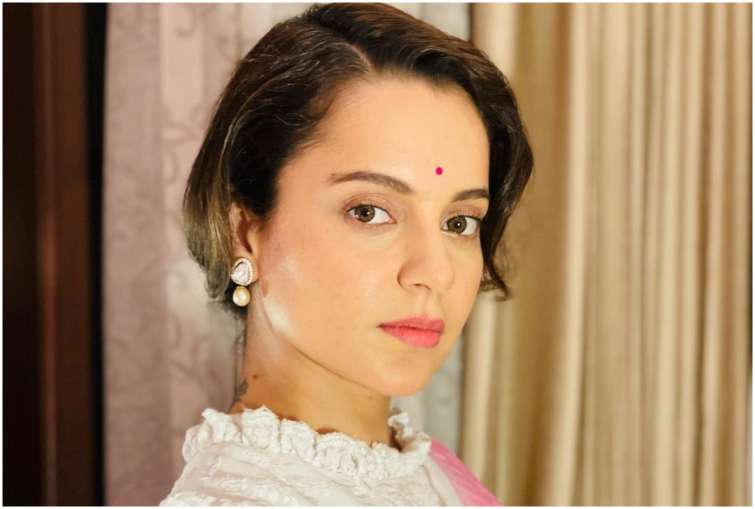 Kangana Ranaut Tweet: Bollywood actress Kangana Ranaut remains very active on social media. Kangana Ranaut, who has been in the limelight for her statement for the past few days, has once again come into the headlines. Kangana does not hold back from voicing her opinion on any issue. Now he has shared a picture of a temple where he scolded a girl. Actually the mistake of the girl is that she went to the temple wearing shorts, on which Kangana Ranaut got angry and shared the picture of the girl on Twitter.
The girl reached the temple in shorts
In fact, a person named Nikhil Unyal shared the picture of the temple and wrote – This is the scene of Baijnath, the famous Shiva temple in Himachal. Have reached Baijnath temple as if you have gone to a pub or nightclub. Such people should not be allowed to enter the temple. I strongly oppose it. Seeing all this, if my thinking is called small or poor, then also it is acceptable. In this post, the girl had reached the temple in shorts.
Kagana said – there should be rules for fools
Retweeting this post, Kangana Ranaut wrote that this is foreign clothes, designed and promoted by white people. Sharing his anecdote, he wrote that once I was in Vatican City and I was wearing shorts and a T-shirt. I was not even allowed to enter the campus. I had to change at the hotel. These casuals wearing night dresses are lazy and stupid. I don't think they will have any other intention, but there should be strict rules for such fools.