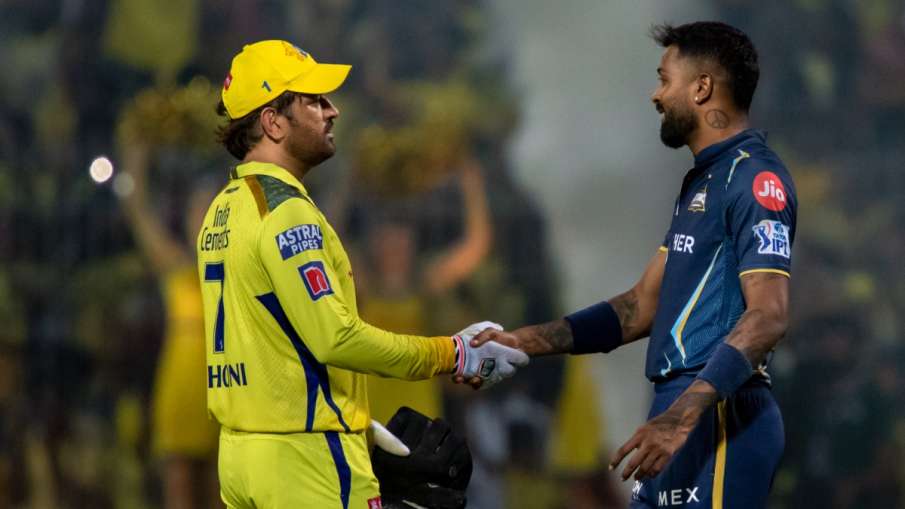 The excitement of IPL 2023 is in its final leg. Chennai Super Kings, captained by MS Dhoni, are in the finals and after today's match between Mumbai Indians and Gujarat Titans, either of these two teams will qualify for the finals. Coming to Gujarat Titans, their team's performance this year has been impressive. Although they had to face defeat against CSK in the first qualifier. But his team will be looking to bounce back in today's match. If Gujarat Titans win this match then they will face Chennai Super Kings in the final. If this happens then two very big records will be made. One of which is more difficult to break.
what are those two records
If the final match is played between Chennai Super Kings and Gujarat Titans, then it will be the first time in the history of IPL that the opening and final match of the season will be played between the same two teams. Never before has it happened that the two teams that played the first match of the season, the same two teams clashed with each other in the final as well. Let us tell you that the first match of this year was played between Chennai Super Kings and Gujarat Titans.
very difficult to break this record
The team of Gujarat Titans joined IPL in the year 2022 and in the same year their team became champions. If Gujarat Titans reaches the final today, then their team will play the second consecutive IPL final. This will be the first time that a team will play the final in its first two seasons. This has not happened before. It will be very difficult to break this record. Unless a new team becomes a part of the IPL and plays two consecutive finals, this record will not be broken.
There will be a clash of champions
While Gujarat Titans have made a mark in the IPL as soon as they arrived, Chennai Super Kings have been doing so since 2008. Chennai Super Kings, considered to be the most successful team in IPL history, have won the IPL title in the years 2011, 2012, 2018 and 2021. Whereas the team of Gujarat Titans is the defending champion. While CSK have made it to the IPL finals 10 out of 14 times, Gujarat Titans can make it to the finals twice out of two.