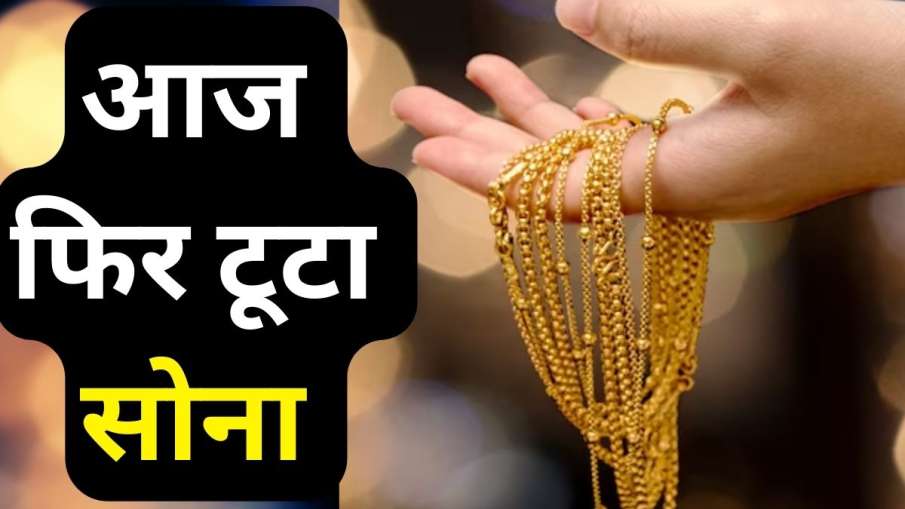 The fall in gold prices in the bullion market of various cities of India continued again today. Although today gold prices did not show the same decline as yesterday, but after the latest fall, gold prices have once again reached close to Rs 60,000 per 10 grams. According to the latest report by HDFC Securities, gold prices fell by Rs 160 on Friday in the bullion market of the national capital amid a weak global trend. With this latest decline, gold prices came down to Rs 60,080 per 10 grams.
HDFC Securities said that gold had closed at Rs 60,240 per 10 grams in the previous trading session. However, the price of silver climbed by Rs 360 to Rs 72,500 per kg. In the overseas markets, gold traded lower at $1,953 an ounce, while silver advanced to $23.10 an ounce.
HDFC Securities Senior Analyst (Commodities) Saumil Gandhi said, "Spot gold prices declined by Rs 160 to Rs 60,080 per 10 grams in the Delhi bullion market."
fall in gold futures prices
Gold prices yesterday declined by Rs 44 to Rs 59,816 per 10 grams in futures trade as speculators reduced their positions amid subdued demand at the spot market. On the Multi Commodity Exchange, the contract for delivery in June declined by Rs 44, or 0.07 per cent, to Rs 59,816 per 10 grams. There was a turnover of 7,400 lots.