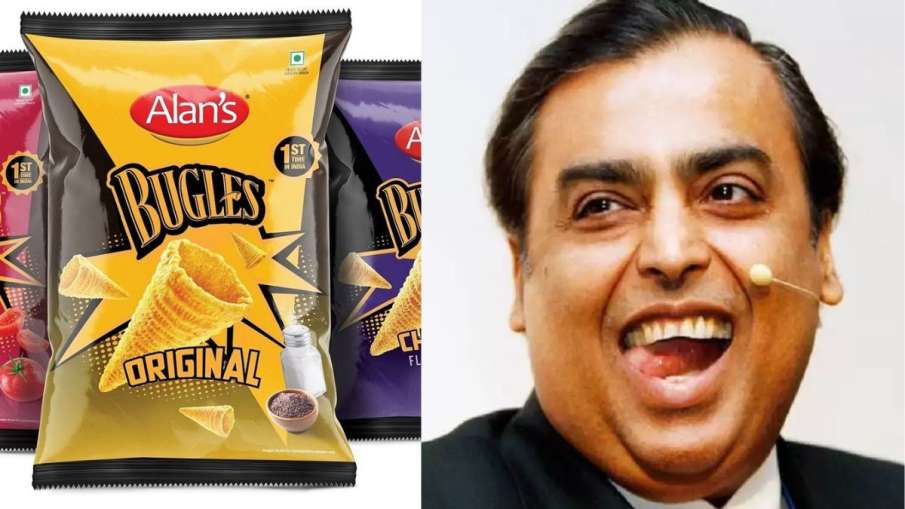 Mukesh Ambani-led Reliance Retail Group is expanding rapidly. Reliance, which has already entered the business of cold drinks with the acquisition of Campa Cola, has now entered the business of namkeens and snacks. Reliance Retail (RCPL), the retail arm of the Reliance Group, has forayed into the Namkeen and other snacks products segment by partnering with General Mills, a leading US food processing company.
Foreign chips will be available in India
Reliance Consumer Products Limited (RCPL), a subsidiary of Reliance Retail, on Friday forayed into the western snacks segment by launching General Mills' brand Allen's Bagels in the Indian market. In a joint statement, the two companies said, "For the first time, lovers of salty, chip-like products will be able to enjoy Corn Chips from the international brand Bugles. Under the Allen's Buggles brand, RCPL will introduce Global Tests in India. The company said that these chips will be available in flavors like Basic (Salted), Tomato and Cheese at an affordable price starting from Rs.10.
General Mills is a 50 year old brand
This brand of General Mills is 50 years old and is available in major markets of the world including UK, USA and Middle East. RCPL will provide snacks under the Allens Bugles brand in Namkeen, Tomato and Cheese flavours. The company will launch Allen's Bugles first in Kerala and then gradually expand across the country.