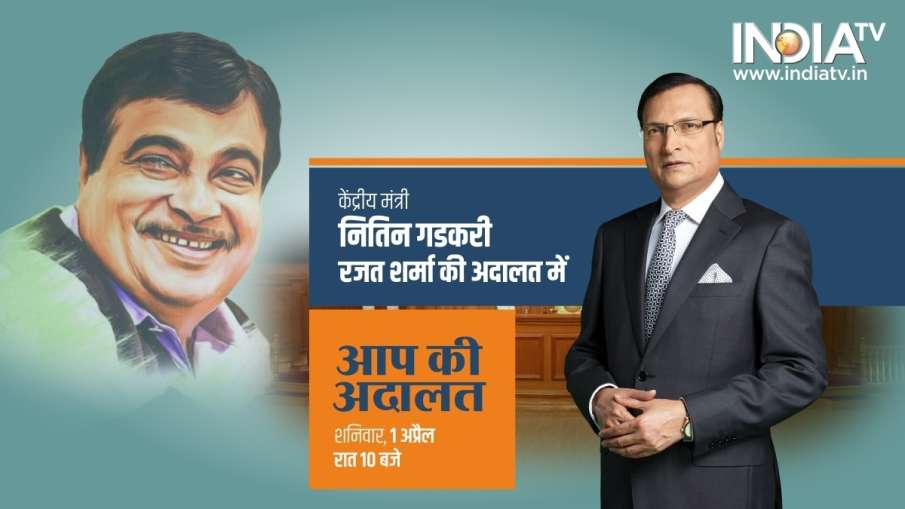 Aap Ki Adalat: In the new episode of the country's famous and popular show 'Aap Ki Adalat', this time a prominent political personality of the country will sit in the dock and answer Rajat Sharma's questions. The name of this veteran politician is Nitin Gadkari. Nitin Gadkari is a strong minister in the Narendra Modi cabinet. While his work as a minister is often discussed, on the other hand, he remains in headlines due to his outspoken statements. In the new episode of Aap Ki Adalat to be aired on India TV, this time Nitin Gadgari will be seen facing Rajat Sharma's questions. The episode will air on India TV on Saturday, 1 April at 10 pm.
The series of new episodes starts from 7th January
Please tell that due to the Corona epidemic, shooting of new episodes of this show could not be done for the last 2 years and only old episodes were being aired. But now the telecast of new episodes of this famous show has started from 7th January. Viewers can watch it as usual every Saturday at 10 PM on India TV. The first guest of the new episode was well-known industrialist and businessman Gautam Adani. After Adani, many guests have answered Rajat Sharma's questions by being present in the dock of 'Aap Ki Adalat'.
There are many records in the name of 'Aap Ki Adalat'
Around 200 celebrities have registered their presence in 'Aap Ki Adalat'. Talking about digital platforms, the videos of 'Aap Ki Adalat' have been viewed more than 170 crore times, which is a record in itself. Not only this, the show has aired over 1100 episodes on TV, and is among the world's most watched news shows on YouTube. 'Aap Ki Adalat' has been the only platform where Aamir Khan, Salman Khan and Shah Rukh Khan have appeared together.