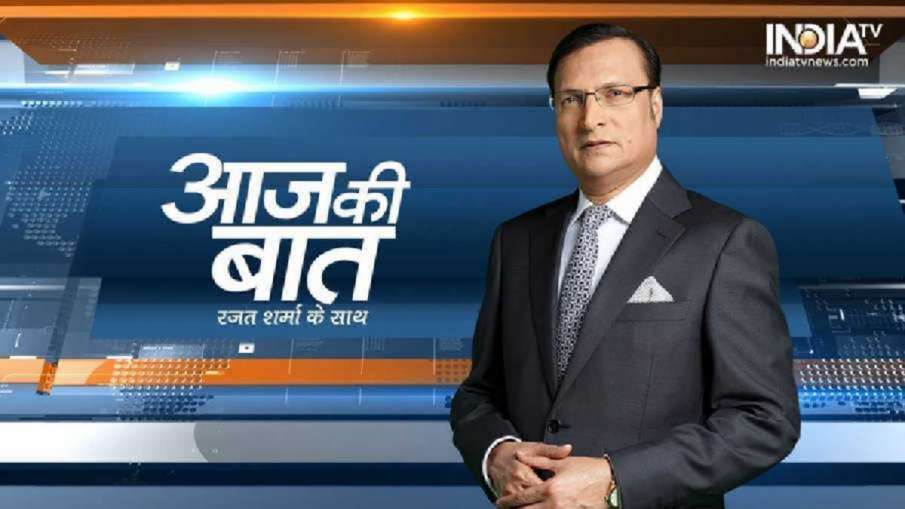 The violence that took place at Shibpur in Howrah, West Bengal during the Ram Navami procession on Thursday and later on Friday is condemnable. A total of 36 people have been arrested in this case. Here a procession from a mosque was pelted with stones and several vehicles were torched by miscreants. During this, the miscreants also ransacked the shops. On the occasion of Ram Navami, a procession was taken out by four Hindu organisations, including Vishwa Hindu Parishad. Police permission was also taken before Hindu organizations took out processions. West Bengal Chief Minister Mamata Banerjee alleged that the BJP and the Vishwa Hindu Parishad were behind the clash. BJP leader Shubhendu Adhikari claimed that more than one crore Ram devotees took part in the processions being taken out on Ram Navami. He alleged that Mamta Banerjee is threatening Hindus for Muslim appeasement.
It is true that the Hindus of West Bengal have apprehensions regarding Mamta's attitude. That's why BJP is giving importance to this issue. For the last four years, the BJP in Bengal continuously tries to celebrate Hindu festivals on a large scale and Mamta shows a tough stance every time. Every time something goes wrong. Three years ago Mamta had banned processions on the occasion of Ram Navami and Hanuman Jayanti. Then the idol immersion was stopped during Durga Puja as it was Muharram on the same day. And now before Ram Navami, when BJP announced to take out processions, Mamta said that take out processions but don't go to Muslim areas because the month of Ramzan is going on. Hindu organizations said that they are also fasting because of Navratri. Why were their religious sentiments ignored? Now BJP will make it an issue. Mamta knows that this attitude of BJP will harm her politically. That is why Mamta is now trying to do damage control and is saying that action will be taken against those policemen who allowed processions on the occasion of Ram Navami in sensitive areas.
Ram Navami violence: Catch the conspirators
Incidents of violence took place in Chhatrapati Sambhajinagar (Aurangabad) and Jalgaon in Maharashtra during Ram Navami. In the Kiradpura area of ​​Chhatrapati Sambhaji Nagar, the incident of fighting and stone pelting between two groups has come to the fore. A youth injured in police firing died on Thursday night. Sixteen policemen were injured during the clash. During this, the miscreants burnt many private and police vehicles. AIMIM leader Imtiaz Jalil is the MP from Sambhaji Nagar. Imtiaz Jalil reached the spot after a while of the incident. Imtiaz went inside the temple and then sat there. He prevented the miscreants from setting the temple on fire. In Jalgaon, when a Ram Navami procession passed in front of a mosque, stones started pelting at it. Police has arrested 56 people in this case. There was also a clash over the use of sound system during the prayers. Several vehicles were damaged in the stone pelting. 24 stone pelters were detained following a clash during a Ram Navami procession in Gujarat's Vadodara. Hindu organizations in Delhi had made preparations to take out a Ram Navami procession in Jahangirpuri area. But the police allowed the procession to take place only for 200 meters instead of 5 kilometers and pacified the atmosphere.
Delhi Police showed understanding. People also obeyed the police and there was no disturbance. But the question is why there was violence in those areas of West Bengal, Maharashtra and Gujarat which are Muslim dominated? When processions pass through these areas peacefully every year, why was it attacked this time only? Was there a conspiracy? Who are the people behind this? What are their intentions? There should be a complete inquiry into this. Because just now during Ramnavami the processions of Hindu organizations were pelted with stones. Ramzan is going on and Eid is about to come in April. If there is a disturbance on this auspicious occasion, then the atmosphere of the country will deteriorate. That's why the police should catch those who spoil the environment as soon as possible and take strict action. Because such people do not follow any religion. These people are the enemies of the society. There is danger to the peace of the country. That's why there is a need to take the same kind of action against such people as was taken in Uttar Pradesh. In UP too, earlier there used to be ruckus on occasions like Ram Navami, Hanuman Jayanti, Durga Puja and Muharram, but on Thursday thousands of processions took place in UP and there was no news of stone pelting from anywhere. When there was an uproar in Maharashtra and West Bengal, at that time Yogi Adityanath was worshiping Maa Bhagwati in Gorakhpur and lakhs of devotees were visiting Ramlala in Ayodhya.
Kashmiris celebrated Ram Navami with great pomp
The best view of Ram Navami was seen in Srinagar. Hundreds of Kashmiri Pandits and ISKCON devotees took out a Ram Navami procession from the Ram temple at Habba Kadal to Lal Chowk amid chants of 'Jai Shri Ram' and 'Hare Ram, Hare Krishna'. A large number of local people participated in the procession. During the procession, many children and youth dressed up as different characters from Ramayana. They say that till a few years back it was unthinkable that such a procession would take place in Kashmir, but now it is happening and they are very happy to be a part of it. He said that in future also there should be peace and tranquility in Kashmir where they can celebrate their festivals freely. Nice to see these pictures. These pictures are proof of the changed situation in Kashmir. A few days ago we had seen that a new temple of Maa Sharda has been built in Jammu and Kashmir. The land for the temple has been given by the Muslims. Muslim brothers helped in building the temple and a large number of Muslim brothers also participated in the consecration of the idol of the goddess in the temple. Muslims of Srinagar also participated in the procession on the occasion of Ram Navami on Thursday. This is Kashmiriyat. This is the Ganga-Jamuni culture of India. Areas where bombs and stones were hurled at the processions. The people of those areas should learn a lesson from the people of Kashmir.
Ramdev's army of ascetics
On the day of Ram Navami, Swami Ramdev gave 'diksha' to 100 new disciples at Patanjali Yoga Peetha in Haridwar. RSS chief Mohan Bhagwat also attended the event. Home Minister Amit Shah inaugurated Patanjali University in the evening. On this occasion, Amit Shah praised the works of Swami Ramdev. Amit Shah said that Swami Ramdev is serving Sanatan, apart from this, the work he has done in the field of education along with the development of Yoga, Ayurveda and Swadeshi, is inspiring for others. There is no doubt that Swami Ramdev has done commendable work for the promotion of Yoga and Ayurveda. Now he has made a big plan for education. The good thing is that the work of education, the plan to build a university, is not a commercial project for Swami Ramdev. A major part of what he will earn from the rest of his business will be used to provide modern and Vedic education to the youth. Swami Ramdev is preparing a huge army of Sanyasis to handle all these tasks. The 100 youths who were initiated into sannyas on Thursday are a part of this process. I would like to appreciate those who have renounced their happiness and sorrows for the sake of religion and service and wish them all the best for the future. ,Rajat Sharma,
Watch: Aaj Ki Baat With Rajat Sharma full episode of 30 March 2023