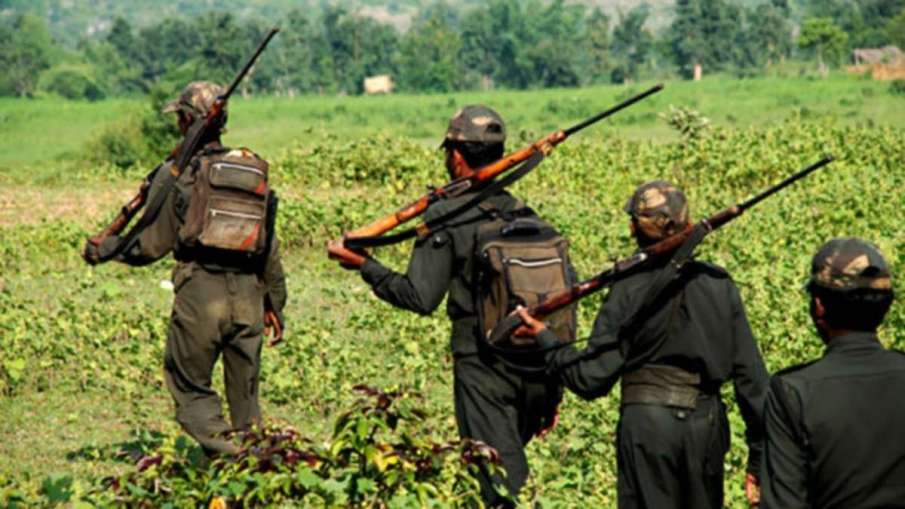 There has been a big loot of explosives in Chaibasa district of Jharkhand. Naxalites of CPI Maoist organization carried out this incident by raiding the magazine of the company supplying explosives for mining work last night. It was told that more than one hundred armed Naxalites attacked the magazine of DK Ghosh company located in the forest near Parambaljodi village of Barajamda police station late night.
'Caution, stop right here'
Here the private guards posted in the security were captured by showing fear of weapons and then looted more than 5000 detonators, hundreds of electrical detonators and hundreds of meters of codex wire kept there. After the incident, the Naxalites have left many pamphlets on the road. It is written in the pamphlet, "Caution, stop here immediately, there is a landmine on the road ahead, no villagers should move forward, go back from here."
Traffic came to a standstill in the area
There is panic in the area due to these leaflets. Traffic is almost at a standstill on the roads where there are pamphlets. Naxalites have wrapped a red colored cloth and left a box on the road on the way to the forest of Parambal Jodi village of Barajamda OP police station area. Empty cartoons of explosives are scattered in large numbers at the place from where the loot took place. Chaibasa SP Ashutosh Shekhar has confirmed the incident of robbery of explosives. He said that the police have reached the spot. Raids have also been launched on possible hideouts for the arrest of Maoists and recovery of explosives.
security arrangements for processions
It is being told that on Thursday, police forces were deployed for the security arrangements in the Shobha Yatras of Ram Navami. Taking advantage of this, the Naxalites carried out the incident of robbery of explosives. The company whose stock was raided and robbed of explosives, supplies explosives for mining work in iron mines. The company also has its license.
Read this also-
Bihar: Arrested YouTuber Manish Kashyap's trouble increased, court sent on remand for three days
Is witchcraft being done on Azam Khan? someone threw a pot containing tantra mantras