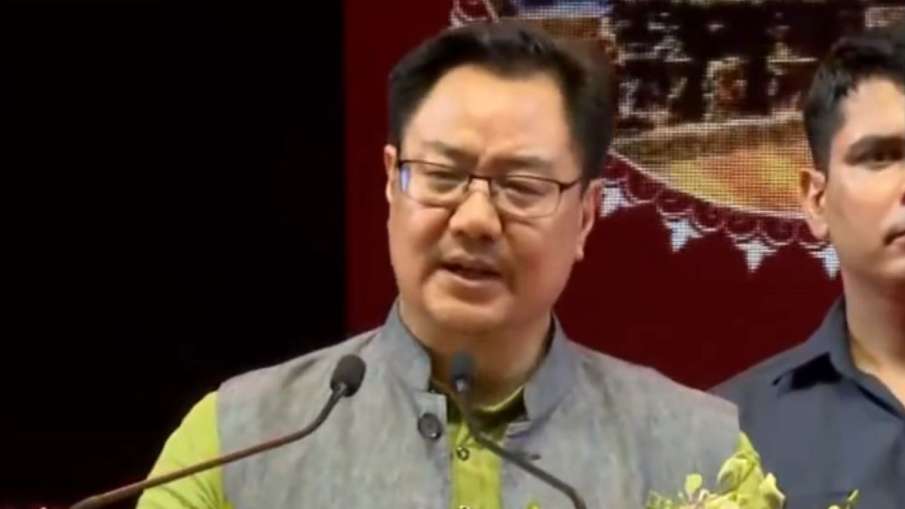 New Delhi: Union Law Minister Kiren Rijiju made a big statement saying that the size of India is much bigger than its present map. He said that due to some reasons the size of the country remained limited, otherwise the influence of the country used to extend from Kandahar to Indonesia and across the Himalayas to Tibet. Rijiju said that after coming to power, Prime Minister Narendra Modi gave birth to the idea of ​​'Ek Bharat, Shreshtha Bharat' and connected the present India emotionally and geographically.
'India's influence was from Kandahar to Indonesia'
Kiren Rijiju Said that in the past India's influence used to be in a much larger area than it is today. The Union Law Minister said, 'Many people will not have an idea that the India we see today, the present map of India, in reality the size of India is much bigger. But there are many reasons due to which we remained a limited India, otherwise we used to have influence till Kandahar, Taxila and Indonesia. On the other side of the Himalayas, Mount Kailash, Mansarovar Lake, our culture was spread far inside the present-day India-Tibet border.
'India's cultural spread is huge'
Kiren Rijiju said that after Prime Minister Narendra Modi became the Prime Minister, work has been done to connect India emotionally and culturally. He said, 'India's cultural spread is huge, but sometimes we ourselves do not recognize it. I consider it our good fortune that when Narendra Modi became the Prime Minister, he gave birth to the idea of ​​'Ek Bharat, Shreshtha Bharat' and worked to connect the rest of India not only geographically, but also emotionally and culturally. Is.'