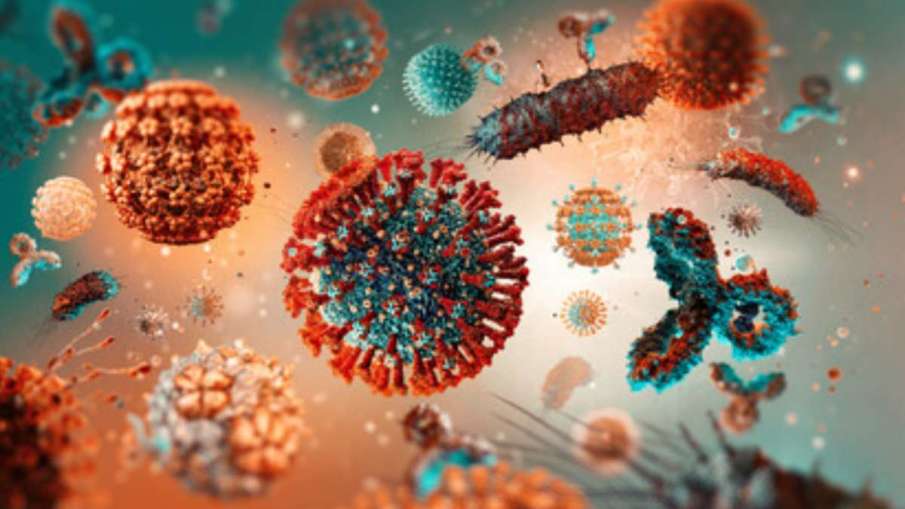 Coronavirus In India: Corona virus cases are once again increasing rapidly in the country. The health department has issued an advisory to the states in view of the increasing cases of corona. On Thursday, 3,016 fresh Kovid-19 patients were found in India, which was the highest single-day increase in cases of corona infection in almost six months. A 40 percent increase has also been recorded in daily infection cases. The Delhi government has assured the people that there is nothing to panic about Corona as the rate of admission of new patients to the hospital is still low.
According to the Union Health Ministry's data updated on Thursday, active Kovid cases in the country have increased to 13,509. According to the Health Ministry's data on Wednesday, 2,151 new corona patients were found in India. Thursday's figures show that the daily cases of corona have increased by 40 percent. Let us tell you that the last time there was an increase of 3,375 cases of Kovid-19 in a day in the country on October 2 last year.
Yogi government in alert mode in UP
In Uttar Pradesh, the Yogi Adityanath government has put all frontline workers and government and private hospitals in "alert mode", according to an official release issued on Thursday. The government said that genome sequencing of all positive samples would be done in the state. In the districts where confirmed cases are coming up, instructions have been given by the government to take necessary action immediately.
The officials have also been asked to strictly monitor cases of Respiratory Infection, Influenza-like Illness (ILI) and Severe Acute Respiratory Infection (SARI) for COVID management in all districts, the release said.
Kejriwal will hold an important meeting today at 12 noon
Delhi Health Minister Saurabh Bhardwaj said that the Aam Aadmi Party government in the national capital is closely monitoring the COVID-19 situation. Chief Minister Arvind Kejriwal has called a high-level review meeting today i.e. Friday at 12 noon. Bhardwaj also assured the people that there was no need to panic as the hospitalization rate was low.
Saurabh Bhardwaj said, "We have reviewed the situation asking hospitals to recommend testing for coronavirus for those who have symptoms of Covid. People coming to hospitals are required to wear face masks "
Health minister Saurabh Bhardwaj said, "The chief minister will be briefed about the status of COVID-19 in other states and how they are dealing with the increase in cases." The minister said that genome sequencing of the samples is also being done and nothing worrisome has been found so far. Delhi's Covid-19 cases have risen to 300 for the first time since August 31, 2022, while the positivity rate has risen to 13.89 per cent, according to data shared by the city's health department. Two Covid-related deaths were also reported on Wednesday. With the fresh cases, Delhi's infection tally has risen to 20.09 lakh, while the death toll stands at 26,526.
India's positivity rate is 2.73 percent
India's death toll from Kovid-19 has increased to 5,30,862. In the fresh cases of death due to corona in 24 hours, three are from Maharashtra, two from Delhi and one from Himachal Pradesh and eight from Kerala.
According to the ministry's data updated at 8 am on Friday, the daily positivity rate from Corona was recorded at 2.73 per cent, while the weekly positivity rate was pegged at 1.71 per cent. The infection tally is 4.47 crore. According to the Ministry's website, 220.65 crore doses of Kovid vaccine have been given so far in the country under the nationwide Kovid-19 vaccination campaign.
read this also:
Amritpal Singh's new video surfaced, said- will come in front of the world soon
Ruckus and ruckus in many parts of the country on Ram Navami, mob burnt vehicles in Gujarat-West Bengal