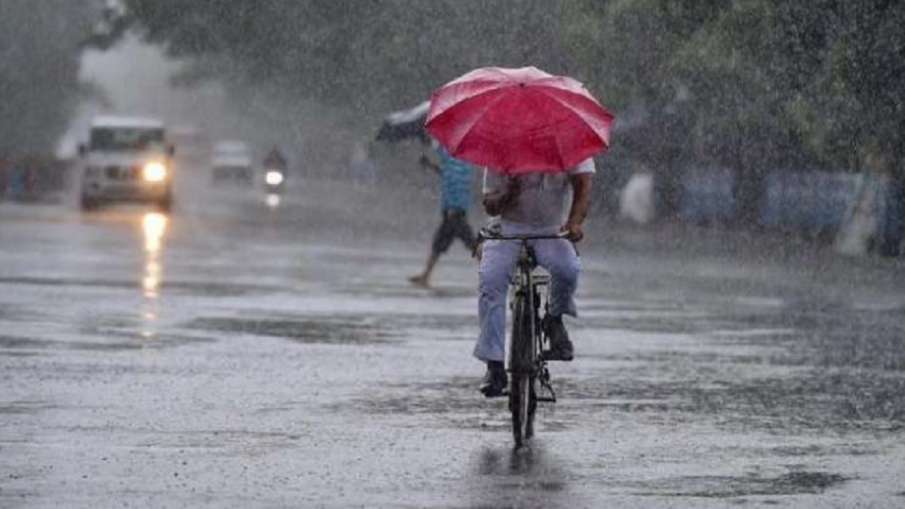 IMD: Heavy rains lashed several areas in Delhi and the National Capital Region on Thursday afternoon. Water gushed out on the roads due to torrential rains accompanied by gusts of wind. Water also accumulated on the roads at many places. Thursday morning was sunny. But after noon the weather changed due to clouds. After that there was heavy rain in the areas of Delhi and National Capital Region. It can be seen in the video how fast it is raining.
Earlier on Wednesday morning, after bright sunshine, the weather took a turn in the evening. Due to this, it rained in many areas of Delhi on Wednesday evening as well. Due to this, there was a coolness in the weather. According to the Meteorological Department, this period of rain may continue on March 31 as well as March 30. Along with this, the possibility of hailstorm and wind blowing at a speed of 30 to 40 kilometers per hour has also been expressed in some areas. Due to this, there will also be a drop in the temperature. After April 4, there is a forecast of rise in temperature once again.
Rain alert in these areas
According to the Meteorological Department, there will be light rain in some places of Delhi including Narela, Bawana, Preet Vihar, Akshardham, Nehru Stadium, Defense Colony, Lajpat Nagar, Malviyanagar, Kalkaji, Tughlakabad. The Indian Meteorological Department has said that at the end of March Along with Delhi and National Capital Region, there are chances of rain in many areas of Haryana, Punjab, UP, Rajasthan.
April starts with pleasant weather
According to the Meteorological Department, the beginning of April will also be accompanied by pleasant weather. Till April 4, the maximum temperature will remain between 28 to 31 degrees and the minimum temperature will remain between 15.16 degrees. Generally, from April 1 to April 5, the maximum temperature is 33.5 and the minimum temperature is 18.5 degree Celsius.