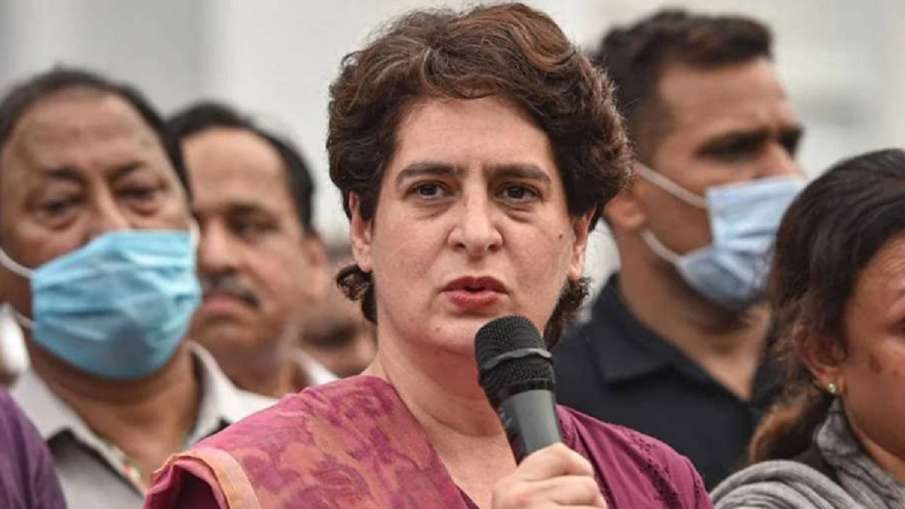 Priyanka Gandhi: Rahul Gandhi's sister and Congress leader Priyanka Gandhi also gave a strong reaction to Rahul Gandhi's conviction in the defamation case and being expelled from Parliament. He said that 'this family raised the voice of the people of India and fought for the truth from generations. The blood that runs in our veins has a specialty. Priyanka Gandhi said that 'you can do anything. We will not bow down. Priyanka Gandhi also raised questions on Nirav Modi and Mehul Choksi case. They said. Also said that 'You call my family familyist, know, this family irrigated India's democracy with its blood'.
Political fight will continue: Jairam Ramesh
Congress MP Jairam Ramesh said that 'this political fight will continue. We will not back down. Rahul Gandhi is not afraid of any threat. Prime Minister Narendra Modi is scared, that's why he keeps threatening and threatening Rahul Gandhi and other opposition leaders again and again.
Government is taking revenge: Adhir Ranjan
Significantly, many Congress leaders have also reacted strongly to the punishment given to Rahul Gandhi in the defamation case.
Congress MP Adhir Ranjan Chowdhary said cancellation of Rahul Gandhi's membership is an example of Modi government's vendetta policy. Rahul Gandhi's popularity has increased a lot with the Bharat Jodo Yatra and Modi government is not able to digest this. They are feeling that Rahul Gandhi's mouth has to be silenced because if he is allowed to speak, the BJP will be thrown out of the government.
Digvijay Singh said this on the punishment given to Rahul Gandhi
Former MP CM and Congress leader Digvijay Singh said on the punishment given to Rahul Gandhi that 'if Modi ji's mind was clear and Adani's scams were not there in the Hindenburg report, would any Prime Minister have shied away from discussing this matter. Rajiv Gandhi was also accused but he came out clean. JPC has been held in Lok Sabha 7 times, then why are they afraid?