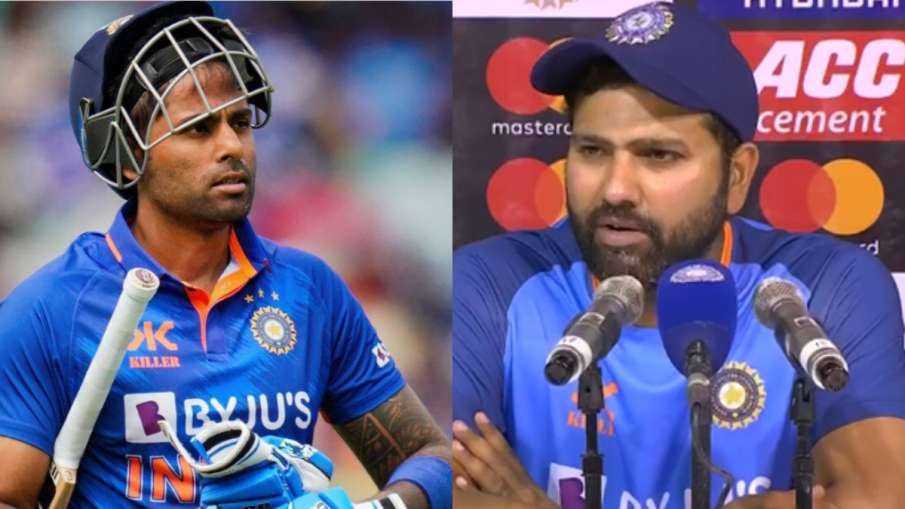 Suryakumar Yadav In ODI Series: Indian team's star batsman Suryakumar Yadav won everyone's heart in the year 2022 with his batting. He emerged as the biggest match winner for Team India in T20 World Cup 2023. But this star of T20 cricket has flopped badly in ODI cricket. It has become difficult to get runs off his bat. Scoring runs is a very distant link. He is yearning to stay at the crease. Questions are also being raised about his place in Team India.
Suryakumar Yadav struggling with bad form
In the three ODI series played against Australia, Suryakumar Yadav was seen struggling to score runs. He became the first player to be dismissed for zero in three consecutive ODIs in the same series. He could not even open his account against Australia. Due to the injury of Shreyas Iyer, he got a chance in the team, but he could not capitalize on it.
Could not show amazing in ODI cricket
Suryakumar Yadav has not yet been able to show that charisma in ODIs, which he showed in T20 cricket. The Indian team management has been giving Surya frequent chances in ODIs, but he has failed to impress. He has so far scored 433 runs in 21 ODI innings at an average of 24.05 with a best score of 64.
Flop from last 15 innings
Suryakumar Yadav has managed only 172 runs in the last 15 innings of ODI cricket, including three ducks against Australia. He has played innings of 6, 27, 16, 13, 9, 8, 4, 34, 6, 4, 31 and 14 runs in 15 ODIs for India. In the third ODI, captain Rohit Sharma sent him down the batting order, but then he returned to the pavilion leaving Team India's boat in the middle of nowhere. Mitchell Starc targeted him in the first two ODIs against Australia. At the same time, in the last ODI, he could not play Ashton Agar's ball properly.
Could not confirm place in ODI cricket
Surya made his debut for Team India on 18 July 2022 against Sri Lanka. Then he played an innings of 31 runs. He then scored 53, 40, 39, 34 and 64 in the next five innings for India, but then lost his rhythm in ODI cricket. He could not cement his place in ODI cricket and was in and out of the team. In such a situation, the biggest question now is whether he will remain in the team or he will be shown the way out.
Rohit Sharma gave this statement
After the match, Captain Rohit Sharma said that Suryakumar Yadav played only three balls in the ODI series, he just chose the wrong shot. It can happen to anyone. He has got the ability and knows very well what he has to do. He is just going through a bad phase right now.