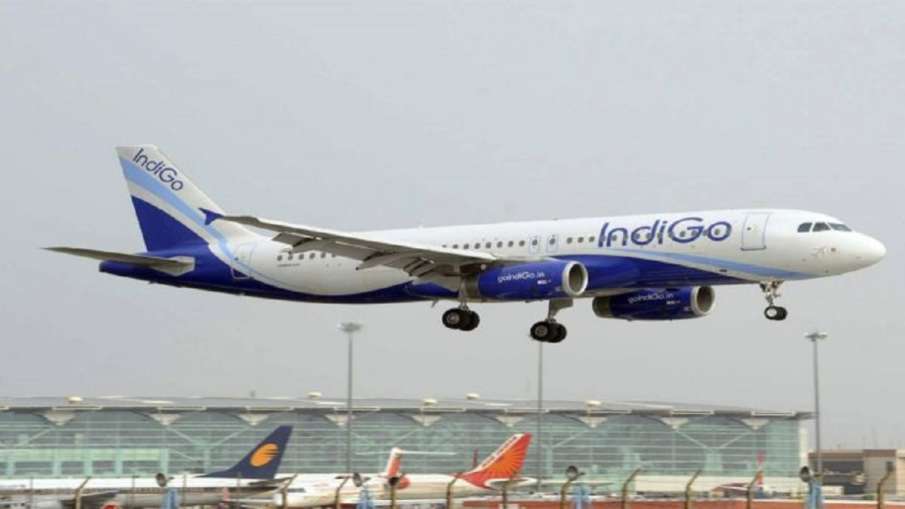 A case of a passenger creating ruckus after drinking alcohol in Indigo flight has come to the fore. The incident is of 22 March. It is alleged that the passenger, in an inebriated state, abused the crew members and co-passengers on an Indigo flight coming from Dubai to Mumbai. The name of the passenger is being told as John George D'Souza and Dattatreya Anand Bapardekar. As soon as the flight took off from Dubai, the passengers took out alcohol and started drinking.
Drunk started roaming in flight
After this, when the cabin crew saw, they told them about the ban on drinking alcohol in the flight and tried to explain, but instead of understanding this, both the accused got up from the seat drunk and started roaming in the flight. Still, when an attempt was made to stop him, he started abusing him. Somehow on reaching Mumbai, on the complaint of the cabin crew, an FIR was registered against both the passengers in the Sahar police station under section 21, 22, 25 of the IPC 336 Aviation Act and with the help of the security personnel, the accused were caught and handed over to the police. given.
were drinking in the joy of returning to the country
A police official told TODAY on Thursday that the two were arrested on Wednesday after the plane landed in Mumbai. However, here he got bail in the case from a court. "Both the accused are residents of Kolhapur and Nalasopara in Palghar. They were returning after working in the Gulf country for a year," he said. The official said that both the accused were drinking alcohol in the joy of returning to the country. "When other passengers objected to their commotion, they hurled abuses at them and the crew members who intervened," he added.
This is the 7th incident of this year in the plane
A case has been registered against the duo under section 336 of the Indian Penal Code (causing danger to life or safety of others) and relevant sections of the Aviation Rules, an official of Sahar police station said. Officials said that this is the 7th incident this year of inappropriate behavior of a passenger in the flight. Earlier on March 11, a man was arrested for smoking in the toilet of a London-Mumbai flight and trying to open its emergency exit.
read this also-
Opposition again opens front against PM Modi, meeting of leaders at Sharad Pawar's house; AAP's Protest at Jantar Mantar
Navjot Singh Sidhu's wife, who is suffering from this dangerous disease, wrote an emotional post to her jailed husband – waiting for you…