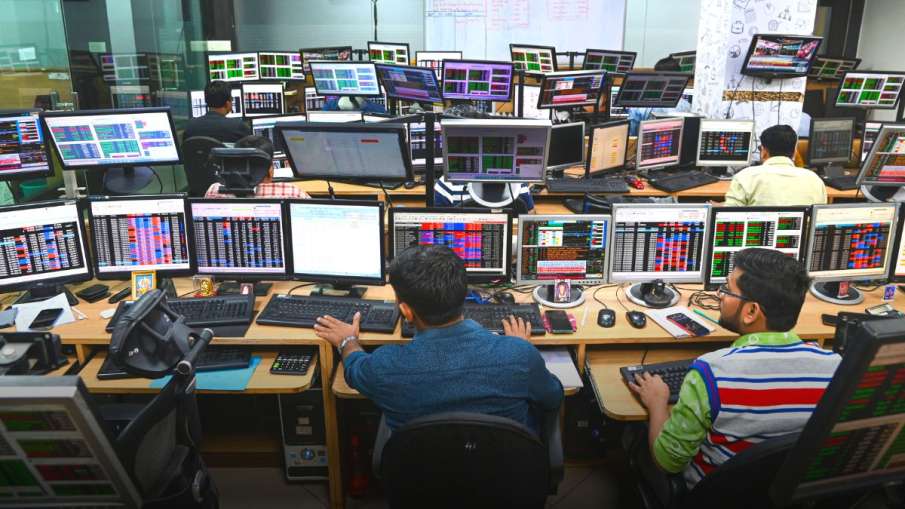 Sensex and Nifty News: Yesterday, when the US Federal Reserve increased the Fed rate by 25 basis points on Wednesday, it was predicted that the condition of the stock market would worsen today. Today, a tremendous decline is being seen in the stock market. The Sensex fell 289 points to 57,925, while the Nifty also fell 80 points to 17,953. Let us tell you that the Indian stock market was seeing a boom for the last two days. Investors had made a lot of money during this period, but after the Fed rate cut, they have lost crores of rupees in a single day. Its effect will be seen on the market tomorrow also. Experts are telling that this will also put pressure on RBI to increase the repo rate, which will lead to a fall in the stock market in the coming times. The Indian stock market has fallen more than 3,000 points in the last 1 month. Even in future, the situation seems to be of loss only.
Markets closed sharply on Wednesday
Earlier on Wednesday, the markets closed with a steady rise. The 30-share BSE Sensex closed at 58,214.59, up 139.91 points, or 0.24 percent. It had jumped up to 344.1 points at one stage during the trade. Of the 30 Sensex stocks, 18 ended in profit. The 50-share National Stock Exchange's Nifty also closed at 17,151.90 points with a gain of 44.40 points, or 0.26 percent.
The US Federal Reserve announced late last night
The US Federal Reserve has increased the Fed rate by 25 basis points on Wednesday. After this announcement, the interest rate will now increase from 4.75% to 5%. Experts were speculating that despite the recent bankruptcies of two banks in the US, there would be an increase in the Fed rate, so that inflation could be controlled. In the past one year, the US Federal Reserve has been raising interest rates almost every other month. This affects the bond yield in America. Its direct loss is falling on the banks there, which do most of their business in bonds only. It will also affect the Indian stock market. Now it will be very interesting to see how far the stock market goes down on Thursday.