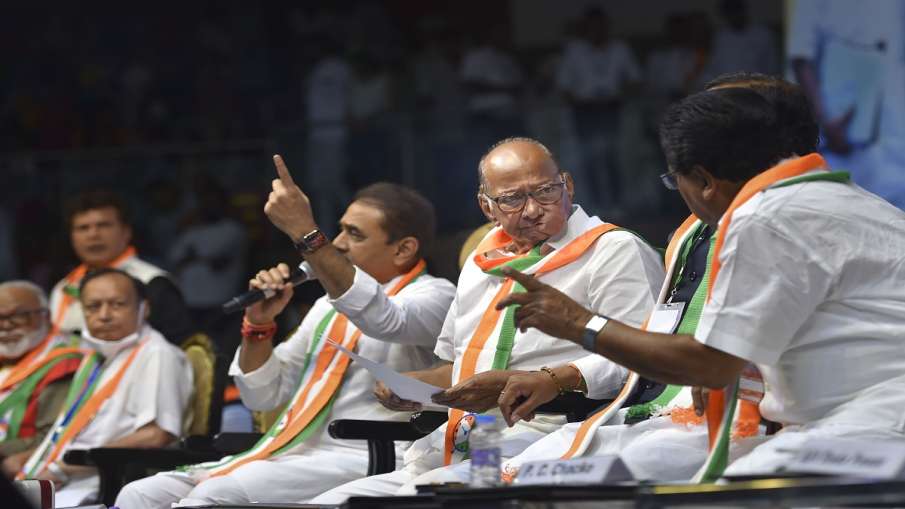 New Delhi: As 2024 is getting closer, the anti-Modi front is getting intensified in the country. From Maharashtra to Delhi, from Patna and Odisha to Bengal, the anti-Modi front has become active. Today Prime Minister Narendra Modi is going to be attacked by opposition leaders from all sides. From planning to defeating Modi in 2024, a strategy of action is about to be prepared. A meeting of leaders of opposition parties is going to be held at Sharad Pawar's house in Delhi, in which the issue of EVMs will be discussed, while West Bengal Chief Minister Mamata Banerjee, who reached Odisha, is going to meet CM Naveen Patnaik today.
Front of opposition parties against Modi
In Delhi, the politics of posters continues from road to house. Aam Aadmi Party (AAP) where anti-Modi protest is going to be held at Jantar Mantar today. Kejriwal's party, which started a poster war against PM Modi on Wednesday, has prepared for a demonstration at Jantar Mantar today. On Wednesday, Delhi Police started action on the mastermind of these posters. 36 FIRs were registered in Delhi in connection with the posting of posters. Arrested 3 printing press owners and 3 suppliers. As soon as the heat of action on these posters reached the Aam Aadmi Party, the entire party cadre became active.
Police action in posters case
When thousands of posters were recovered from a van leaving the Aam Aadmi Party office, you attacked the Modi government by making it an issue. Police said that the name of the printing press and issuer was not there on the poster, hence the action was taken. Instead of answering, Kejriwal targeted PM Modi.
'Modi protest concoction from Jantar Mantar'
Meanwhile, the Aam Aadmi Party, which is doing the politics of removing Modi through poster war, from today 2024 Lok Sabha Elections K's campaign is about to start. Along with Kejriwal, Punjab CM Bhagwant Mann will also participate in the protest at Delhi's Jantar Mantar. Here, CM Nitish has once again raised the demand for special state status from the stage of Bihar Day in Patna. Kejriwal is also active for the unity of the opposition.
He has formed the G-8 group which includes these leaders-
CM of Kerala – P Vijayan
CM of Bihar- Nitish Kumar
CM of Tamil Nadu – MK Stalin
CM of Telangana- K Chandrasekhar Rao
Bengal CM- Mamta Banerjee
Jharkhand CM- Hemant Soren
CM of Delhi- Arvind Kejriwal
CM from Punjab- Bhagwant Mann
Kejriwal's 'G-8' team