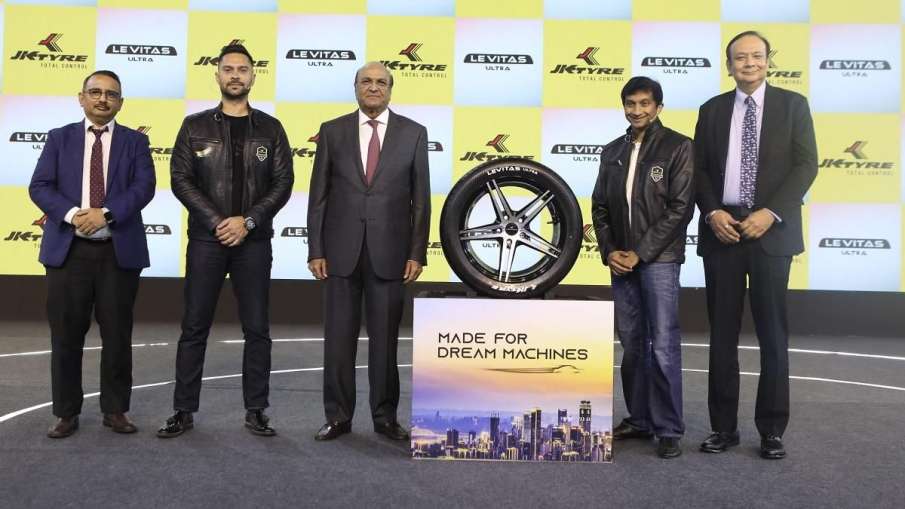 From Mercedes, BMW to Jaguar to premium luxury cars, JK tires may soon be seen in India. The company has launched the high performance premium tire brand Levitas in India. According to the company, this tire has been introduced keeping in mind the market of premium luxury cars in India.
Dr. Raghupati Singhania, Chairman and MD, JK Tire & Industries launched the Levitas Ultra range of tyres. He said that it has been tested in tough road conditions in Germany and developed in India. These ultra high performance tires come with more comfort, less noise and better stability. Suitable for Indian road conditions and climate, the Levitas Ultra range is offered in 7 sizes ranging from 25/55 R16 to 245/45 R18 for premium cars.
Let us tell you that Levitas Ultra has been given 5 star rating for fuel economy. The Levitas Ultra range of tires will be available from 1st April 2023 across major cities. Commenting on the launch, Dr. Raghupati Singhania said that JK Tire is playing a pioneering role in developing world class tires in India. With a thrust on innovation, we are expanding our presence in the premium tire space with the launch of Levitas Ultra. These tires have been specially designed in the luxury car segment to offer our customers a product that is known for its superior performance.
JK tires will be seen in these cars
The company said that the luxury car market in India is growing rapidly. Their growth is more than 50 percent. In view of this, the company is focusing on this segment. According to JKTire, its tires are suitable for the needs of all companies like Mercedes, BMW, Audi, Jaguar, Land Rover, Porsche etc.
IFC to take stake in JK Tire
IFC, a World Bank Group arm, will invest $30 million (Rs 240 crore) in JK Tire & Industries Ltd for a 5.6 per cent stake. JK Tire said in a filing to the stock exchanges on Wednesday that this investment by International Finance Corporation (IFC) in the company will partially finance the expansion of manufacturing capacities. In addition it will integrate advanced, resource-efficient technologies in the production of commercial and passenger car radial tires with improved safety. It added that IFC will hold 5.6 per cent stake in the company through compulsorily convertible debentures (CCDs) on a preferential basis.