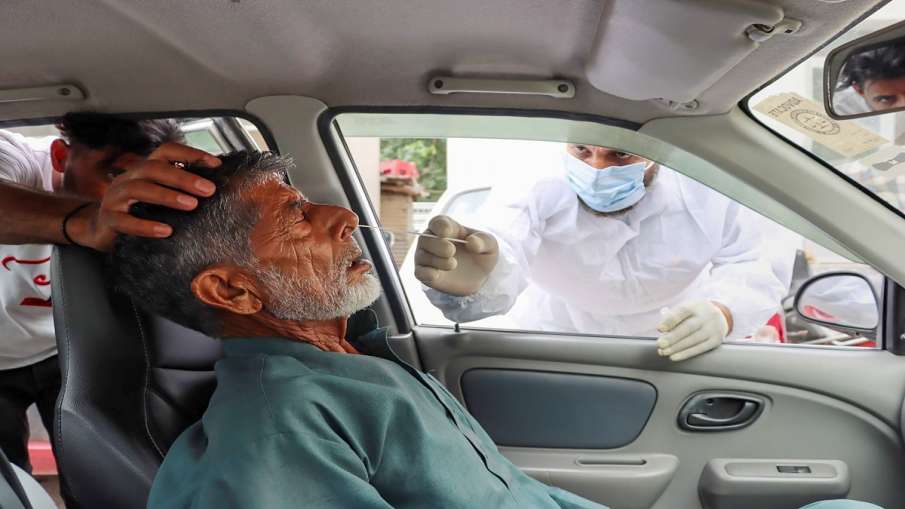 New Delhi: The risk of corona infection is still increasing in India. Today there has been a sudden jump in its cases. After the arrival of 1,300 new cases of corona virus infection in the country in one day, the number of people infected so far in the country has increased to 4,46,99,418. At the same time, the number of patients under treatment has increased to 7,605. According to the Ministry of Health, this number of new cases in a day is the highest in the last 140 days.
Karnataka, Gujarat and Maharashtra killed one patient each from Corona
After the death of one patient each due to infection in Karnataka, Gujarat and Maharashtra, the death toll in the country increased to 5,30,816. The daily rate of infection in India is 1.46 percent and the weekly rate is 1.08 percent. Currently 7,605 people in the country corona virus Infection is under treatment, which is 0.02 percent of the total cases. According to the data, the national rate of recovery of patients is 98.79 percent. So far a total of 4,41,60,997 people have become infection free, while the death rate from Kovid-19 is 1.19 percent.
PM Modi called a high level meeting
According to the website of the Ministry of Health, so far 220.65 crore doses of anti-Kovid-19 vaccines have been administered under the nationwide vaccination campaign in India. Meanwhile, amidst the rise in cases of influenza and COVID-19 in the country in the last two weeks, the Prime Minister Narendra Modi called a high-level meeting on Wednesday and said that Kovid-19 is not over yet. He stressed on the officials to increase genome sequencing and adopt Covid-appropriate behavior by the people.
Read this also-
On January 25, 2022, the cases of infection crossed four crores.
Significantly, on August 7, 2020, the number of corona virus infected in India had crossed 20 lakhs, on August 23, 2020, 30 lakhs and on September 5, 2020, more than 40 lakhs. The total cases of infection crossed 50 lakh on 16 September 2020, 60 lakh on 28 September 2020, 70 lakh on 11 October 2020, 80 lakh on 29 October 2020 and 90 lakh on 20 November. On 19 December 2020, these cases had crossed one crore in the country. On May 4, 2021, the number of infected had crossed two crore and on June 23, 2021, it crossed three crore. Last year on January 25, the total cases of infection had crossed four crores.