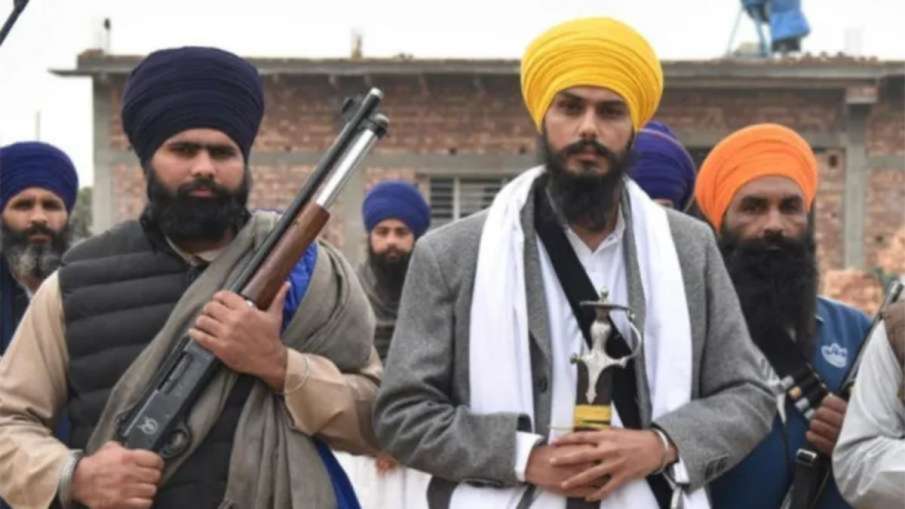 Chandigarh: More than 4 days have passed since Khalistan supporter Amritpal went absconding, but he is still out of reach of Punjab Police. Many speculations and apprehensions are being expressed about him. Police said on Tuesday that they have issued a lookout circular and non-bailable warrant against radical preacher Amritpal Singh. Also, the police also said that 4 people have been arrested for helping him escape.
keeps changing his demeanor
Now the news is coming quoting the sources that Amritpal has not absconded alone. Two other people have also absconded with him, whose names are being told as Pappalpreet Singh and Vikramjeet Singh. The connection of both of them with Pakistani intelligence agency ISI has also come to the fore. Police got information that Amritpal was repeatedly changing his appearance to avoid security agencies and he was traveling only at night, so that he could remain unnoticed and travel quietly. Along with this, the police have come to know that Amritpal had to reach Muktsar Sahib in some program. The police suspect that he may still go to Muktsar Sahib, after which the police have become even more alert.
NSA has been imposed on Amritpal
The Punjab government told the Punjab-Haryana High Court on Tuesday that the National Security Act (NSA) has been invoked against Khalistan supporter Amritpal Singh. Along with this, during the hearing in the High Court, the court also reprimanded the Punjab government. The court said that what are 80 thousand soldiers of Punjab Police doing? Till now Amritpal Singh is absconding. This is the intelligence failure of the Punjab Police. Intelligence system is a complete failure. Please tell that on March 18, the Punjab Police had started action against Amritpal Singh and his organization Waris Punjab De. The police chased him for several kilometres, however he managed to escape, after which he is still absconding.