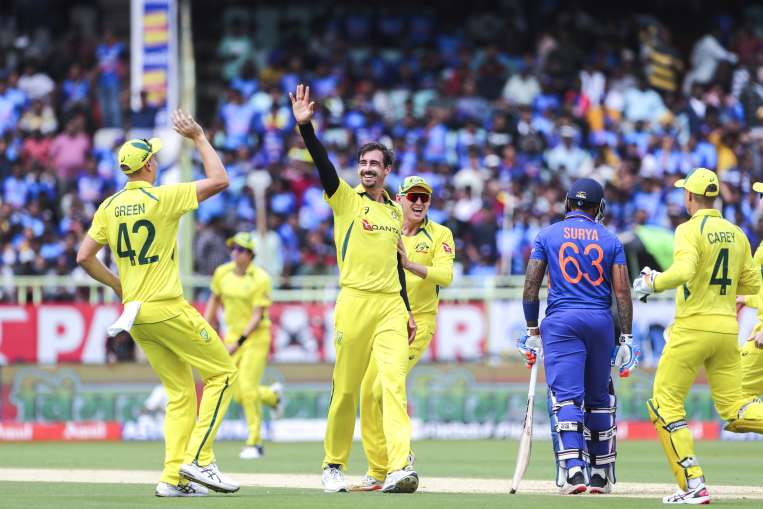 IND vs AUS: The Indian cricket team is currently fighting against Australia in the three-match ODI series. The series is tied at 1-1 after the first two matches. Now the eyes are on the third match, which is going to be the deciding match of this series. This match is also going to be very important for Suryakumar Yadav's career. Surya was dismissed on the very first ball in the first two matches of this series.
all eyes on the sun
Former Australian captain Aaron Finch, while analyzing the dismissal of Indian batsman Suryakumar Yadav in the first two ODIs, said that Surya will have to be careful in the opening balls of his innings. Surya has had a tough time in the ODI series against Australia. He was dismissed both times by left-arm fast bowler Mitchell Starc on the first ball of the innings. He has made two golden ducks in two matches.
Have to be cautious- Finch
Finch told Star Sports that Suryakumar got two beautiful deliveries from Starc. But he knows where he is going to bowl. He needs to be more careful in his first few balls. Finch further said that Indian opener Shubman Gill will also be disappointed with himself as he is unable to capitalize on his excellent form in the ODI series.
Gave a big statement on Gill too
He said that I think Shubman Gill has played one or two bad shots which must have disappointed him especially considering that he is in such excellent form. If you get out on a good ball, you can accept it but when you are in such good form and get out like this, it is disappointing.