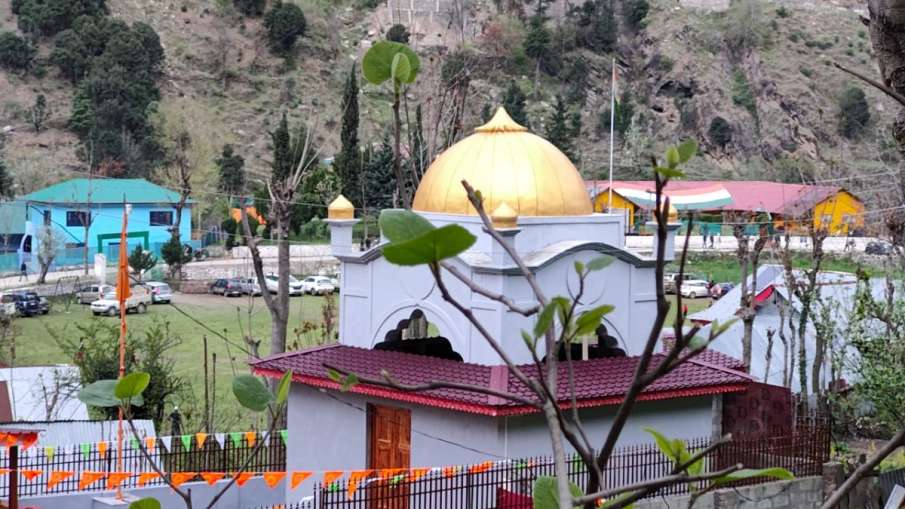 Jammu and Kashmir: Sharda Temple is located just 700 meters from PoK on the Line of Control drawn between India and Pakistan, 180 km from Srinagar. The Kishan Ganga river passes near the place where this temple is built, which separates the two countries. In 1947, during the Kabali attack at this place, the entire township and market were burnt.
The base camp of Sharda Peeth from where the convoy of pilgrims used to leave for Sharda Peeth was also burnt here. But now after 75 years, a big history is being created here. Worship and Havan are being performed in this temple on Wednesday, in which a large number of Kashmiri Pandits and people of the Muslim community are participating.
After 75 years, the resettlement of Sharda Mata at this place is a day of happiness not only for the Hindu community but also for the people of the Muslim community living near the LoC. Everyone seems very excited about the reconstruction of this temple.
Talking to India TV, Abdul Hameed said, tomorrow will be an important day for the people of Teetwal. Sharda Mata has returned to her home, Hindu-Muslim brotherhood will be restored by this.
Please inform that the construction of this temple was started by the Save Sharda Committee in the year 2022. There are other mosques also near this temple. The idol of this temple built in the name of Sharda Mata has been brought from Sangeri Karnataka, and on Wednesday, after 75 years, worship will be offered once again in this temple and this temple will be opened for devotees. The temple will then be used for the same rituals as it was done before 1947.
read this also-
Prayagraj: 5 people arrested today in Umesh Pal murder case, huge amount of money and weapons recovered
Strong earthquake tremors in many parts of the country including Delhi-NCR and Punjab, metro stopped in Gurugram