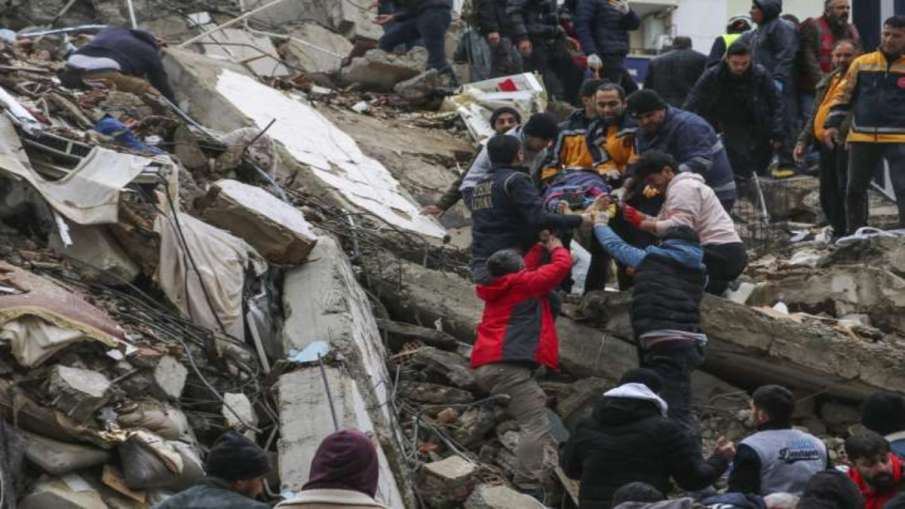 Delhi: Earthquake tremors were felt in Delhi-NCR on Tuesday. The epicenter of the earthquake was in Afghanistan. The situation became such that people immediately came out of their homes and offices in panic. This is the third time in a month that earthquake tremors have occurred in the capital and NCR. Strong tremors were also felt in Pakistan's Islamabad, Lahore and Peshawar. Earlier on Monday, strong tremors were felt in Himachal Pradesh as well and a few days back a 3.9-magnitude earthquake occurred in Gujarat's Kutch. Most people get nervous when an earthquake occurs and commit such mistakes which should not be done even by mistake.
Know what precautions should be taken to avoid earthquake…
Repair deep plaster cracks in ceilings and foundations. If there are signs of Vastu defects, take expert advice.
Place large or heavy items on lower shelves.
Store bottled foods, glass and breakable items in closed cabinets with latches.
Keep heavy objects like pictures and mirrors away from beds, sofas and anywhere people sit.
Check for frayed electrical wiring and gas connections.
Store weed killers, pesticides, and flammable products in securely closed cabinets with latches and bottom shelves.
Find a safe place inside and outside the house.
Stay away from places where glass may break around windows, mirrors, photographs, or where heavy bookcases or other heavy furniture may fall.
In the open, stay away from buildings, trees, telephone and power lines, flyovers and bridges.
Know emergency telephone numbers, such as those of doctors, hospitals, police, etc.
Have a disaster emergency kit ready.
Some earthquakes are actually foreshadowed and may be followed by a larger earthquake. If this happens, go to a safe place and stay indoors until the shaking stops and you are sure it is safe to go outside.
If you are indoors, take cover under a sturdy table or piece of furniture and wait until the shaking stops. If you don't have a table or desk, cover your face and head with your arms and lean into an inside corner of the building.
Stay away from mirrors, windows, exterior doors and walls, and anything that could fall.
If you are in bed when an earthquake occurs, stay calm and stay there. Keep your head supported by a pillow.
Use the gate only if it is close to you and if you know it can be a strong way.
Stay inside until the vibration stops and it is safe to go outside.
Research has shown that most of the injuries occur when people inside the building try to move to another place inside the building or try to get out.
Be aware that the power may go out or sprinkler systems or fire alarms may be triggered.
If outside, don't move from where you are. Move away from buildings, trees, streetlights and utility wires.
If you are in an open space, stay there until the vibration stops. The greatest danger exists directly outside buildings; on exit; and along the outer walls. Most earthquake-related casualties are due to collapsing walls, flying glass and falling objects.
If in a moving vehicle, stop as soon as safety permits and remain in the vehicle. Avoid stopping near or under buildings, trees, overpasses and utility wires.
Proceed with caution after the earthquake stops. Avoid roads, bridges, or ramps that could be damaged by an earthquake.
Do not light matches if buried under debris
Do not move or kick up dust.
Cover your mouth with a handkerchief or cloth.
Tap on a pipe or wall so rescuers can find you. Use a whistle if one is available. Shout only as a last resort. Yelling can cause you to inhale dangerous amounts of dust.