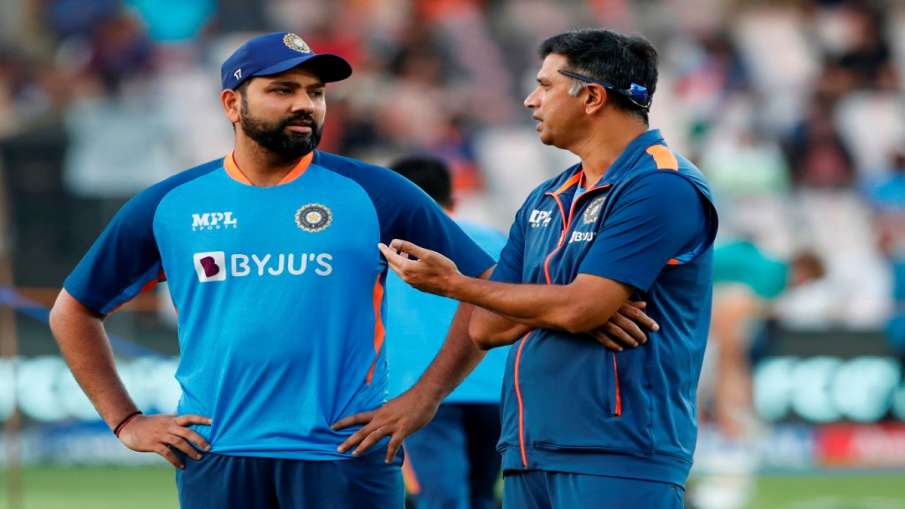 IND vs AUS: The Indian cricket team is currently fighting against Australia in the three-match ODI series. This series rests on 1-1 after the end of the first two matches. Now everyone is waiting for the third ODI to be held on Wednesday. But before this match, Team India's head coach Rahul Dravid has given a shocking statement.
How is Dravid preparing before the World Cup?
Ahead of the series decider against Australia, Indian team head coach Rahul Dravid said he is happy with all the matches the Indian team has played this year and that has given them a squad of 17-18 players for the upcoming World Cup. India has already played three matches each against Sri Lanka and New Zealand. Two matches have been played in this series and the third will be played here on Wednesday.
Dravid was asked if he had achieved what he had set out to do in the nine home ODIs keeping the World Cup in mind. So he said yes to a large extent. Irrespective of the result of tomorrow's match, we have got a lot of clarity from these 9 matches. We need to continue this clarity. The Indian coach said that for us it is now about the combination of different playing 11s. We have to make sure that we can change the combination if needed during the World Cup. We want to make sure that there are no surprises during the World Cup.
Surya will continue to play in place of Iyer
The head coach regretted the absence of injured Shreyas Iyer, who is the number four batsman in the World Cup plans. Dravid, however, showed sympathy for his replacement Suryakumar Yadav despite the poor performance. Surya returned to the pavilion without opening an account in two matches. Rahul said that it is obvious. Shreyas getting injured is unfortunate. He is probably one of those guys who bats at number four. I am not worried about the performance of Surya, who replaced him in the team. He got out on two very good balls. Surya does not have the experience of ODI cricket like T20.