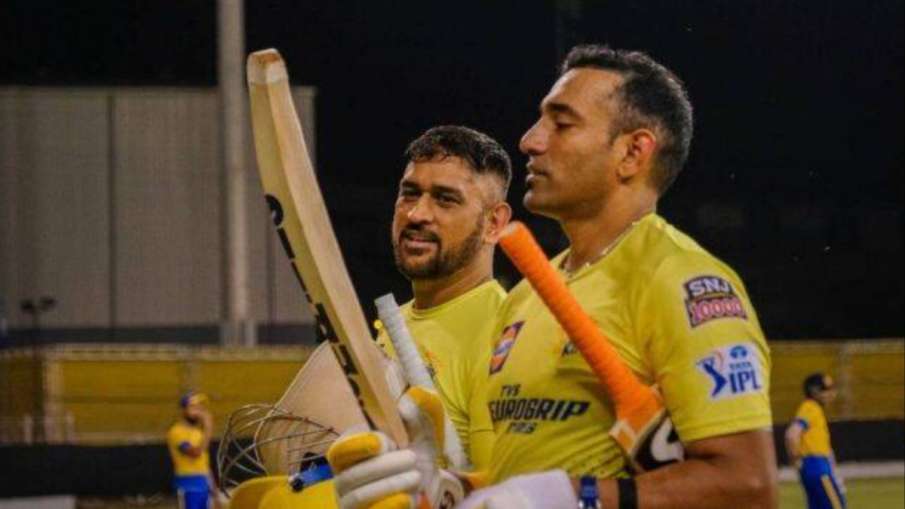 Former India captain Mahendra Singh Dhoni has turned 41. But even today his fitness is amazing. Recently, a picture of Mahendra Singh Dhoni was going viral on social media. In which his biceps were looking tremendous. Dhoni works very hard to maintain such fitness. He also takes great care of his diet. Now Robin Uthappa, who has known former Team India player and Mahendra Singh Dhoni for two decades, revealed an interesting fact about Dhoni, saying that he is quite strange when it comes to food.
What did Uthappa say
Uthappa has spent a lot of time with Dhoni over the years. He remembered the time spent. Uthappa said in an episode 'My Time My Hero', quoted by Geo Cinema, that "his simplicity is something that has always been there and it is something that has not changed. He is as simple as I am with him." Met for the first time. Dhoni is the simplest person in the world."
remembered the story of 2003
Uthappa also shared the story of meeting Dhoni for the first time in the year 2003. He said that "The first time I saw MS was in 2003 at an Indian camp at NCA Bangalore. He was batting against Munaf Patel when he used to bowl fast with a sling action. Other fast bowlers were also bowling. MS was batting and was hitting him for long sixes. He injured S Sriram. Sriram was bowling to him and Dhoni stepped out of the crease and hit the ball hard. Sriram touched the hand and the ball Went back 10-20 yards."
Dhoni is very strange in this matter
He further added that "We always used to eat together. We had a group: Suresh Raina, Irfan Pathan, RP Singh, Piyush Chawla, Munaf (Patel), MS and I. We used to eat Dal Makhani, Butter Chicken, Jeera Aloo, Cabbage And used to order rotis. But when it comes to food, MS was a very strict person. He used to eat butter chicken but without chicken, only with gravy! When he had chicken, he did not eat rotis. He's quite the weirdo when it comes to that."
won the world cup together
MS Dhoni is one of the most successful captains of cricket. Under his captaincy, Team India has won a total of three ICC trophies. The first T20 World Cup played in the year 2007 was won by Team India under the captaincy of Dhoni. Robin Uthappa was also a part of that team. At the same time, even in the year 2021, when CSK won the IPL trophy, Dhoni and Uthappa were part of the same team. These two players have spent many important moments together.