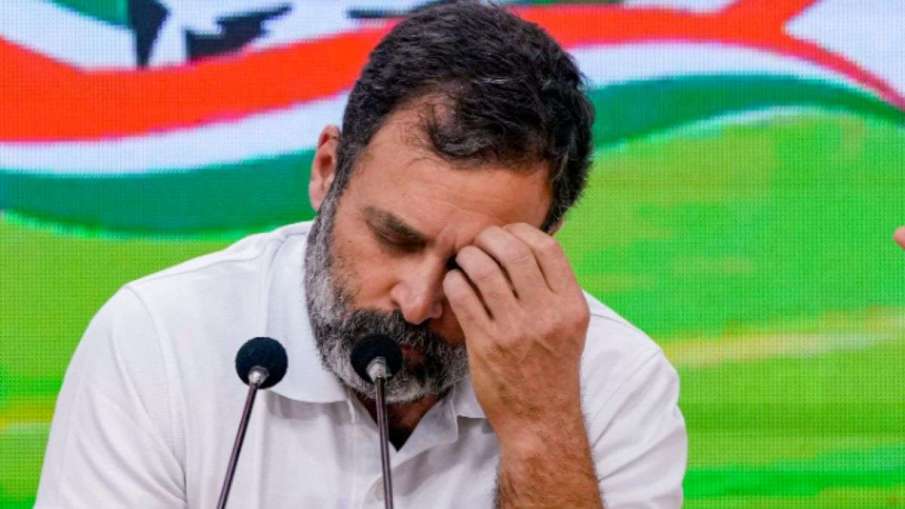 Delhi : Delhi Police is trying to find out the details of the incident from Rahul Gandhi after his statement regarding sexual harassment of women during Bharat Jodo Yatra. The police had reached Rahul Gandhi's house on Sunday but he did not respond at that time. After the return of Delhi Police, Rahul Gandhi has given a preliminary answer to the Delhi Police and said that he will give a detailed answer in the next 8-10 days. In his reply to the police, he reportedly asked whether any other leader of the ruling party, which had undertaken such a campaign (Bharat Jodo Yatra), had ever been asked questions similar to the one he was asked.
Congress tweet- Did Savarkar understand that his name is Rahul Gandhi?
Rahul Gandhi, in his initial reply to the Delhi Police, also said that he hoped the police action had nothing to do with the stand taken by him in Parliament and outside on various issues, including the Adani case. The Congress tweeted and wrote – 45 days after the Bharat Jodo Yatra, a failed attempt was made to scare us by making the Delhi Police a puppet. This is part of the fallen conspiracy to mislead the Adani Mahaghotala. But apply as much force as you have to… You cannot run away from these questions. The country is asking – What is PM Modi's relation with Adani?
Why did we ask PM Modi some questions on the Adani scam that the embattled dictator sent the police. They thought we would get scared, apologize, tolerate this dictatorship. But be aware… We are not devotees of Mafiveer Savarkar, we are followers of Bapu. Will not be afraid, will not be defeated. Will fight and win. Did Savarkar understand, the name is Rahul Gandhi.
Delhi Police quote-reply received, no information
On the other hand, Delhi Police has told that we have received a preliminary reply from (Congress MP) Rahul Gandhi but no information has been shared by him which can take the investigation forward. Earlier today, a Delhi Police team visited Rahul Gandhi's residence to inquire about the 'sexual harassment' victims he mentioned during the Bharat Jodo Yatra.