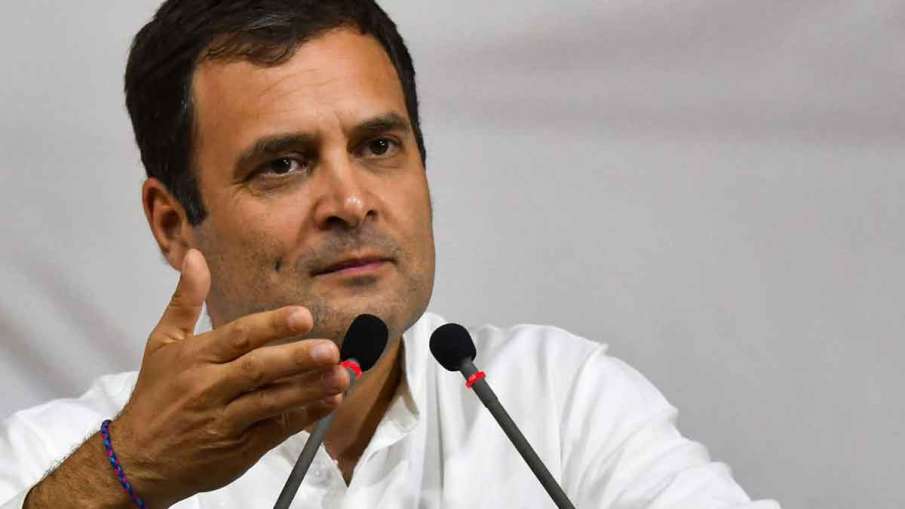 Delhi: Delhi Police to Rahul Gandhi, Delhi Police team reached Congress MP Rahul Gandhi's house on Sunday (March 19) to take his statement. In fact, in connection with Rahul Gandhi's statement on 'sexual harassment' victims during the Bharat Jodo Yatra in Srinagar, the police wanted to get information about the victims from him. Special CP Sagar Preet Hooda of Delhi Police reached his house for questioning in this regard. After two hours Rahul Gandhi met him but did not get his statement recorded.
Police requested – give information soon Rahul
After this, the police handed him another notice and returned from his house. Let us inform that earlier on March 16, the police had sent the first notice to Rahul. Special CP (Law & Order) Dr. Sagar Preet Hooda said that he along with his team met Congress MP Rahul Gandhi at his Delhi residence today and urged him to give information about those 'sexual harassment' victims, Which he mentioned in his speech during the Bharat Jodo Yatra. Hooda said that the police visited Rahul Gandhi's residence for the third time today. So far no information has been given to us by Rahul Gandhi. We have requested them to provide the information at the earliest.
Politics heated up, Sambit Patra-Himant Biswa Sarma taunted
Politics has now heated up regarding this matter. BJP leader Sambit Patra said that a woman has been raped and if Rahul Gandhi as an MP has said this in front of the country, then the police have the right to know. Today police went to his house to give notice and asked him to tell about those women. Now Congress is saying that democracy is in danger.
On this, Assam CM Himanta Biswa Sarma said that if Rahul Gandhi does not give the names of the women victims (of alleged sexual harassment) then how will he get justice? He even said that he had met the militants, so shouldn't he inform the police? Why is Rahul Gandhi speaking about the Hindenburg Report? Let SC decide on this. He should apologize in Parliament for defaming the country on foreign soil.
read this also:
Absconding Khalistani supporter Amritpal Singh will be arrested soon, Punjab Police gave this big information, know
'Bharat Jodo Yatra has been over for 45 days, why did the Delhi Police come now to question Rahul Gandhi?' – Congress