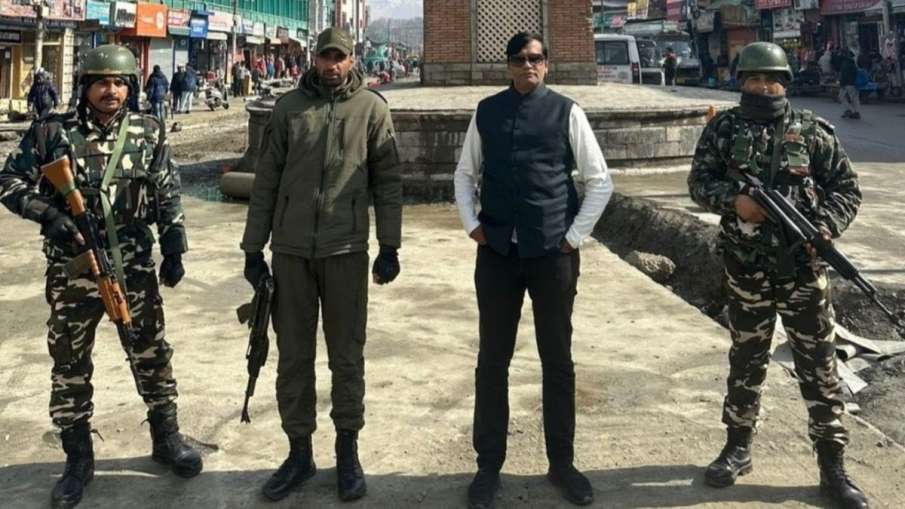 Regarding the arrest of a 'thug' from Jammu and Kashmir, the Congress on Saturday said that the government should tell how this person got so much security and who should resign in this whole matter. Pawan Kheda, the head of the party's media department, said, "In a sensitive area like Jammu and Kashmir, a person has been cheating the security forces for five months and the government is not even informed." A person is roaming in those areas of Kashmir with Z+ security by getting a PMO card made, where the common citizen cannot go. What kind of information system is this of the government?
"What level did the instructions to protect the thug come from?"
The Congress media head said that only 40 people in the country have got Z+ security, yet the government did not come to know about this 'thug'. Khera asked, "Can a PMO officer get Z+ security?" Should Z plus security be given? Is Z plus security easy to get? From what level did the instructions to give security to a thug come?" Khera took a dig at the government saying, "If anyone asks questions to the Modi government, it is anti-national and if it takes Z+ security in its name, it is 'nation first'. . Which national interest are you serving? If you are a little serious about the security of the nation, then the Prime Minister and the Home Minister should tell who will resign in this matter?
Venugopal calls BJP worker a 'thug'
Congress general secretary KC Venugopal criticized the government over the matter, saying that the Bharatiya Janata Party (BJP) uses nationalism for its petty politics, but in reality, a BJP worker had taken down the entire J&K security apparatus for four months. Can play a fool and pretend to be a top PMO official. In a tweet, Venugopal said, "Mr Modi and Shah, who is responsible for this huge national security lapse in such a sensitive area?"
PMO's 'Additional Secretary' got fame
It is noteworthy that the police on Thursday arrested a Gujarat resident from a five-star hotel in Srinagar, posing as an 'Additional Secretary' of the Central Government and enjoying security cover and other guest services. Vigilant security officers arrested Kiran Patel on March 3 during his third visit to the Kashmir Valley, according to court documents. Patel had claimed that he was tasked by the government to identify buyers for apple orchards in south Kashmir and some IAS officers fell in love with him as he told them the names of top bureaucrats and politicians at the Centre.
read this also-
Punjab Police declared Amritpal Singh a fugitive, know what happened till now?
"Mumbai is not my destination, the whole of India is left", Bageshwar Baba roared about the Hindu nation, today's divine darshan program