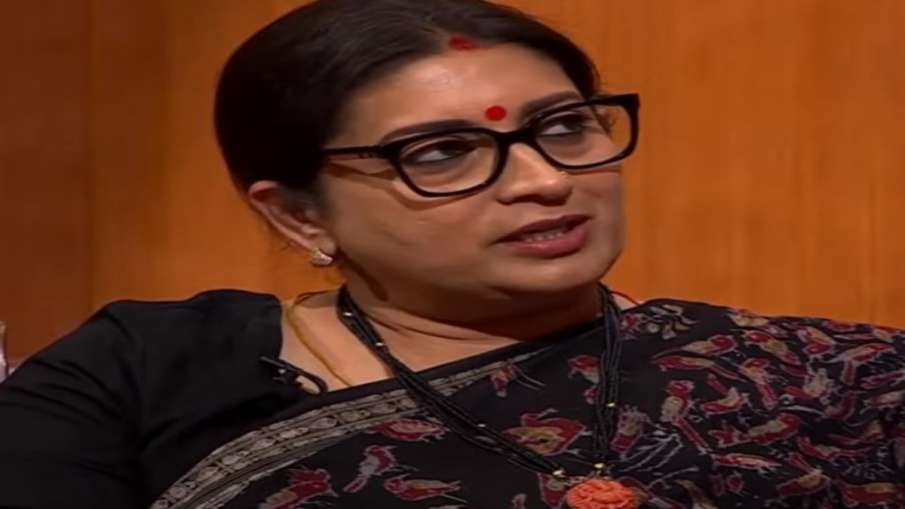 AAP ki Adlat: Union Minister Smriti Irani joined Aap Ki Adalat today. In Aap Ki Adalat, Smriti Irani answered all the questions very seriously. On one hand, he spoke openly on the current politics, on the other hand, he also shared special things about his career and life. Sharing her childhood and her past life, Smriti Irani said that there are very few people who are blessed by God. I am also fortunate that God has blessed me immensely.
Smriti Irani said that a girl from an ordinary family has reached this stage today, it is only by the grace of God. I have seen many ups and downs in life. In the journey I have traveled from a simple family till now, I have seen that girls are fighters. A girl from a simple family who dreams and is happy when it comes true. But it is true that we are the daughters of India and whenever you challenge us, we have the skill to respond to every challenge.
Smriti Irani gave a funny answer to a question. When he was asked that you got recognition from Tulsi, would you still like to serial. Irani said that now mother-son do not get free time, so what will the mother-in-law and daughter-in-law do.
read this also-
'Rahul first answer my 5 questions regarding Adani', Smriti Irani said this to Rajat Sharma in 'Aap Ki Adalat'
In 'Aap Ki Adalat', Smriti Irani told Rajat Sharma, 'I can't spare time for mother-in-law, because I am busy with mother-son'