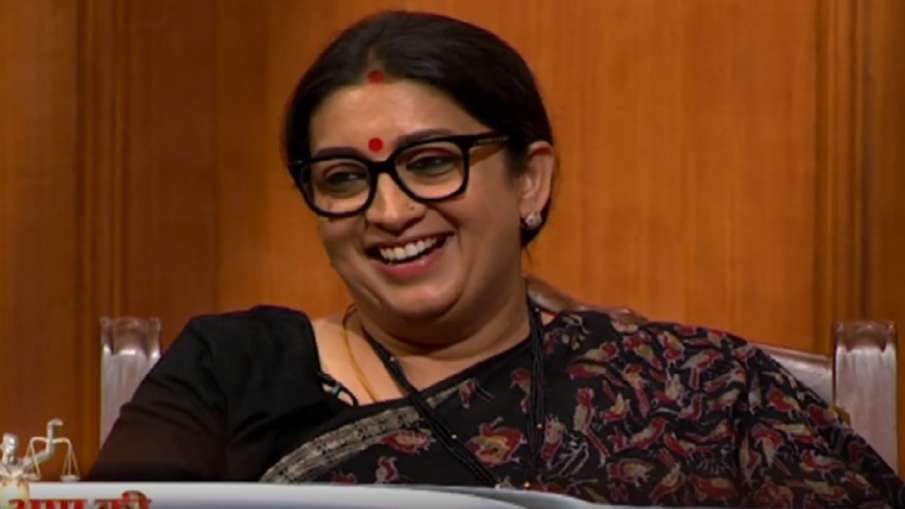 Aap Ki Adalat: Today's guest in Rajat Sharma's show 'Aap Ki Adalat' is Union Minister Smriti Irani. She is facing Rajat Sharma's questions. Smriti Irani is openly answering Rajat Sharma's questions in this show.
In this show, Rajat Sharma asked Smriti Irani whether the Parliament proceedings have come to a standstill because the government wants to avoid questions on Gautam Adani? Smriti Irani spoke openly on the questions being raised regarding Nagoutam Adani. He asked Rahul Gandhi 5 sharp questions about Adani. She said that Rahul has insulted Indian democracy and Indian people in London… Smriti also reminded how abusive words were used by the Congress for the Prime Minister.
In Aap Ki Adalat, when I asked Smriti Irani whether ED and CBI are being used to intimidate leaders of opposition parties, she spoke about it in detail. He also responded to Tejashwi Yadav's allegations. This whole show on Smriti Irani is very interesting. He answered every question which is in discussion nowadays. Smriti Irani talks about Kejriwal. Priyanka Gandhi was mentioned..questions were raised about Congress..and the fears and complaints of the Muslim community were also discussed.
See VIDEO-