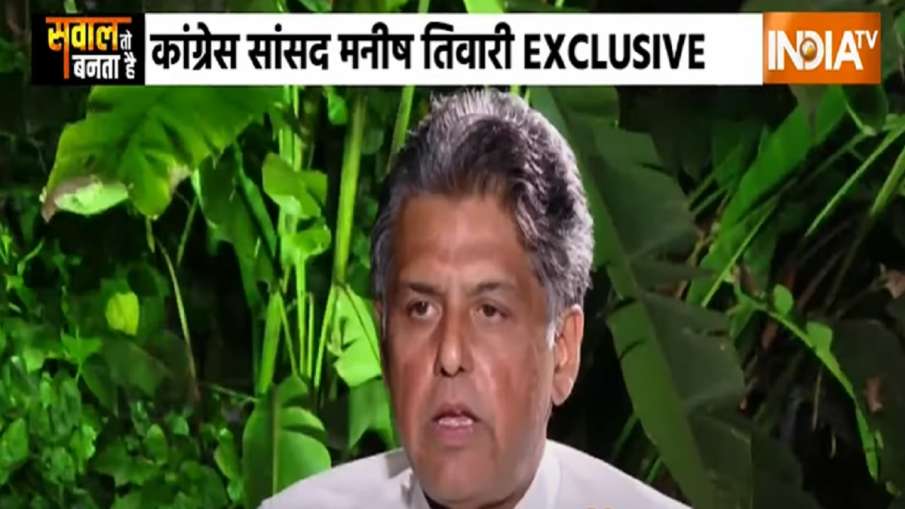 New Delhi: This time in India TV's special program 'Sawal To Banta Hai', senior Congress leader and former Union Minister Manish Tiwari spoke openly. He said, 'The constitution gives freedom of speech to the parliamentarians. It is clearly mentioned in section 105. Our democratic rights are being taken away from us. He said that it is the experience of many MPs sitting on the benches of the opposition that when something is said which the ruling party does not like, the mike gets switched off at once.
Manish said, 'It is unfortunate that there is no work in Parliament. The BJP government is not allowing us to speak. We are not getting a chance to present our views. If the government likes to talk, then the mike gets switched off. The government does not like the talk of the opposition. Rahul Gandhi was also stopped from speaking. We are prevented from speaking.
Manish surrounded the government on the Adani issue as well. On the issue of JPC, he said why JPC cannot be held on Adani case? There have been JPC investigations in many cases of scam.
read this also-
'Rahul first answer my 5 questions regarding Adani', Smriti Irani said this to Rajat Sharma in 'Aap Ki Adalat'
In 'Aap Ki Adalat', Smriti Irani told Rajat Sharma, 'I can't spare time for mother-in-law, because I am busy with mother-son'
Watch full video-