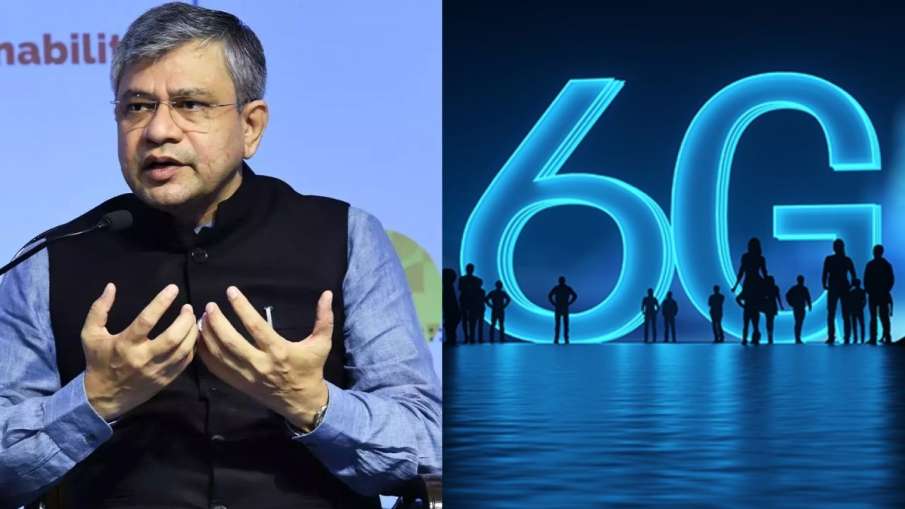 6G in India Latest News: Union IT and Telecom Minister Ashwini Vaishnav gave a big information on Thursday. He told that 100 patents have been acquired for 6G technology in India. Patent takers include scientists, engineers and people from the education sector. The Union Minister said this during the Bharat Startup Summit organized by PHD Chamber of Commerce. The Union Minister said that at present, India is making the highest and fastest leap in 5G technology. Union Minister said that India can launch 6G technology around 2030.
This country is at the forefront of 6G technology
Let us tell you that South Korea is at the forefront of the 6G technology race at this time. South Korea may launch 6G technology by 2028. If we talk about internet speed in 6G network, then it will be about 100 times faster than 5G.
5G network reached 397 cities
Ashwini Vaishnav said, "Electronics sector is quite complex but despite this our scientists and engineers as well as academicians have managed to get 100 6G patents so far. Along with this he also informed that by March 31, 2023 in the country there will be around 100 6G patents." There was a target to reach 5G service to 200 cities but 5G network has been rolled out to about 397 cities, far ahead of the set target.He said that India can become the world's largest economy in the future by making changes in infrastructure and business. Is.
The Union Minister said that when a country has to reach such a great place, there is a need to make thousands of changes. He said that it is very important to bring changes in the governance system, logistics system and banking system as well as in the way of own business. If we can bring about effective changes in these areas, there is no force that can stop us from becoming a $30 trillion economy.
99 percent of the phones are being made in India only.
The IT Minister said that India has taken a big leap in the field of mobiles and smartphones. About 10 years ago, 99 percent of mobile phones were imported in India, but today about 99 percent of phones are manufactured here. The Telecom Minister said that India has also started exporting telecom products to America.
Also read- Everyone will get VIP Mobile Number sitting at home, will not have to pay a single penny, know the complete process