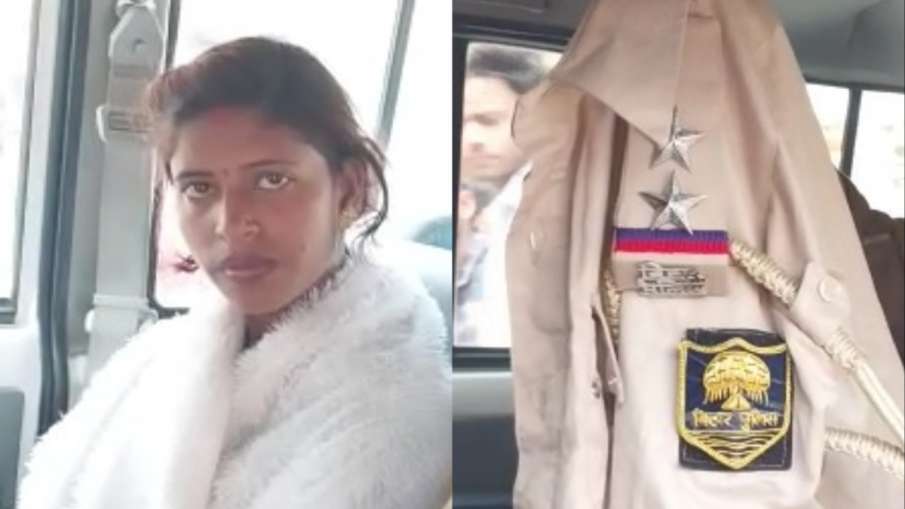 Patna: A surprising case has come to light from Siwan in Bihar. Here a fake woman constable has been arrested and uniform has also been recovered from her. During interrogation, it has been found that the woman had arrived posing as a fake police officer to threaten her boyfriend. The woman was arrested by the 112 vehicle team and taken to the women's police station.
The woman has been identified as Rukhsar, a resident of Patna. It is being told that the person whom Rukhsar has married is a resident of Siwan and this person had cheated her. After this, Rukhsar reached in police dress to scare this person. However, along with Rukhsar, the police have also detained her lover (alleged husband).
What does Rukhsar say?
When the girlfriend Rukhsar, who was caught with the uniform as a fake constable, was in conversation, she told that this is my husband. To whom I went However, due to pressure from the police, she could not reveal much. Rukhsar is being interrogated. In this matter, Women's Police Station President Anuradha Kumari says that a thorough investigation is being done, after that action will be taken.
Siwan's SP's statement came to the fore
Siwan's Superintendent of Police Shailesh Kumar Sinha said that the woman had reached her boyfriend at a house in the Nagar police station area wearing a police uniform in a fake way and from there it was reported that a fake woman police officer had reached by wearing a police uniform in a wrong way. Is. After this, the number 112 team of the police vehicle reached there and took the woman into custody. After this, she has been handed over to the women's police station. (Report of Kailash Kumar from Siwan)
read this also-
Maharashtra: Loudspeaker will not be available for 5 times Namaz in Hindu Rashtra, know what else the suspended BJP MLA said
'Send children of Hindus in the procession of Ramnavami', Shivraj government's minister supported this statement of Bageshwar Dham Baba, know what he said