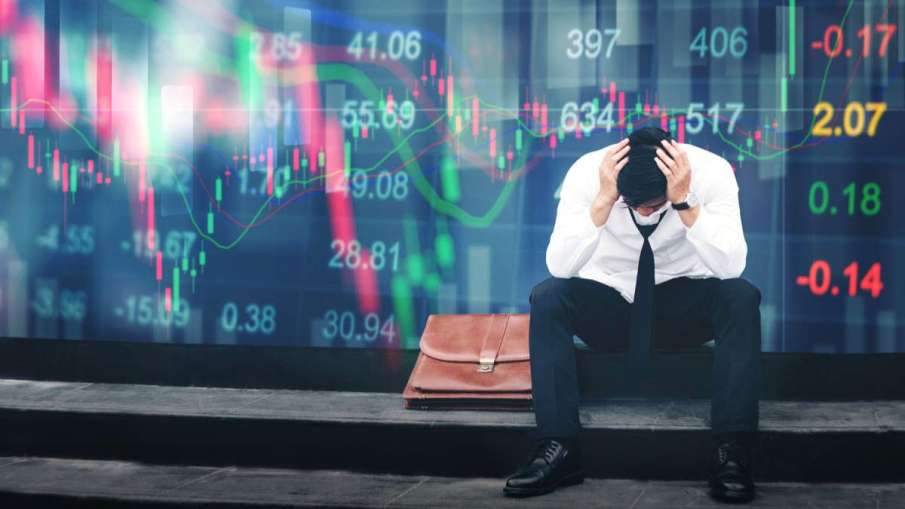 Indian Share Market Record Drop: Domestic equity markets continued to fall for the third consecutive day on Monday, with the BSE Sensex falling nearly 900 points to close at a five-month low. In the US, heavy selling in banking, financial and auto stocks dragged down domestic markets amid the failure of Silicon Valley Bank (SVB). According to traders, foreign fund outflows amid apprehensions of increase in policy rates by central banks globally and weak domestic currency also adversely affected the market. The 30-share Sensex rallied 375 points in early trade but could not sustain the gains and finally closed at 58,237.85, down 897.28 points, or 1.52 per cent. This is the lowest level in five months.
Everyone's condition is bad in the stock market
Of the 30 Sensex scrips, 29 ended with losses while only one ended with gains. The National Stock Exchange's Nifty also closed at 17,154.30, down 258.60 points, or 1.49 percent. Of the 50 stocks involved, 45 closed with losses. IndusInd Bank was the biggest loser among the Sensex stocks. It declined by 7.46 percent. Besides, State Bank of India, Tata Motors, Mahindra & Mahindra, Bajaj Finserv, Axis Bank and Infosys were major losers. Only Tech Mahindra's stock remained in profit. The failure of America's SVB Financial is showing its impact on the market. This bank mainly provides funding to startups. The effect of the failure of this bank is being seen all over the world.
For the first time after 2008, such a disaster
Navneet Damani, senior vice-president, Motilal Oswal Financial Services, said that after the failure of a major bank in the US since 2008, investors are worried and they are preferring to invest in assets considered safe. Vinod Nair, head of research, Geojit Financial Services, said, "The global markets fell heavily after the failure of Silicon Valley Bank and then Signature Bank in the US. In particular, the decision made at the upcoming meeting of the US central bank Federal Reserve will have a significant impact on the market selloff. Besides, US inflation data is due on Tuesday. That too will have an impact on the market in the short term. The market is expecting a reduction in inflation.
all round loss making business
The BSE Smallcap index declined by 2.08 per cent and the Midcap index by 1.82 per cent. In other Asian markets, China's Shanghai Composite Index, Hong Kong's Hangseng and South Korea's Cospi were in profit while Japan's Nikkei was in loss. There was a decline in the major stock markets of Europe in the afternoon trading. Meanwhile, international oil benchmark Brent crude declined by 1.79 per cent to USD 81.30 per barrel. Foreign portfolio investors sold shares worth Rs 1,546.86 crore on Monday, according to stock market data.