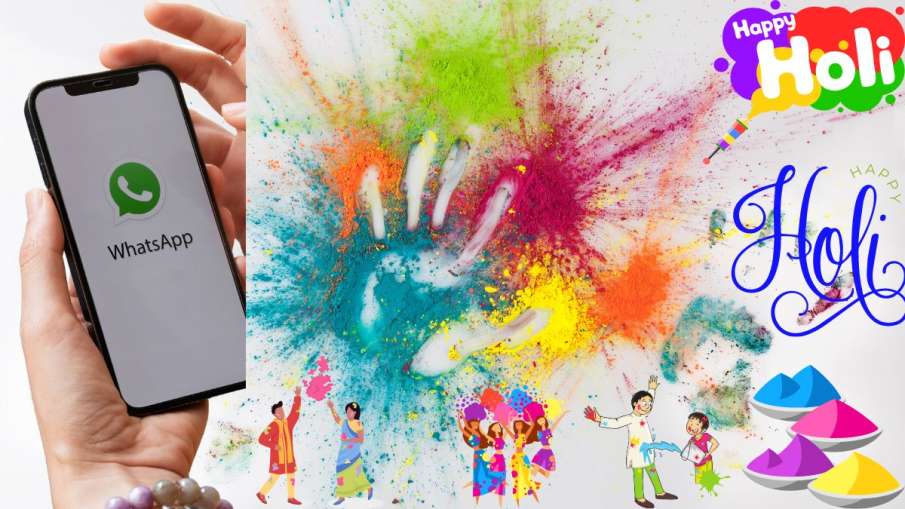 Holi Wishes Whatsapp Stickers and GIF: Holi is soon going to be celebrated in the country, where Holika Dahan has been organized on 6th March. In view of the festival of Holi, the social media platform had already made preparations to make it better and fun for the users, while if you want to send attractive greeting messages to your family, friends, etc., then your work is done with the help of WhatsApp stickers. Through this it will be easy. Let us tell you that new Holi stickers have been added to WhatsApp stickers, from where you will be able to send funny and attractive messages to everyone.
Want to send WhatsApp stickers, do this
To send new Holi WhatsApp stickers, the first thing you have to do is go to the Play Store. Where you have to search for Holi Stickers, after that you will see many WhatsApp stickers packs in the Play Store. Now download any WhatsApp stickers pack as per your wish. After this, you will have to add these WhatsApp stickers to your WhatsApp, where they will be easily added by going to the WhatsApp stickers section.
Send Holi Wishes WhatsApp Stickers easily like this
If you have added WhatsApp stickers, now you have to open WhatsApp. After this, open the chat of the person to whom you want to send Holi WhatsApp stickers. Now you open the emoji window, after which you will see WhatsApp stickers, now you select it and send it.
Send Holi GIF like this
For this, you have to open WhatsApp, where you have to open the chat of that person, to whom you want to send Holi greetings. On the other hand, after going to the chat, click on the Smiley icon, now search Holi by clicking on the search option. Now Holi Gifs will appear in front of you, now you can select them and send them. In this way, you can make this festival fun by sending WhatsApp stickers and GIFs on Holi.