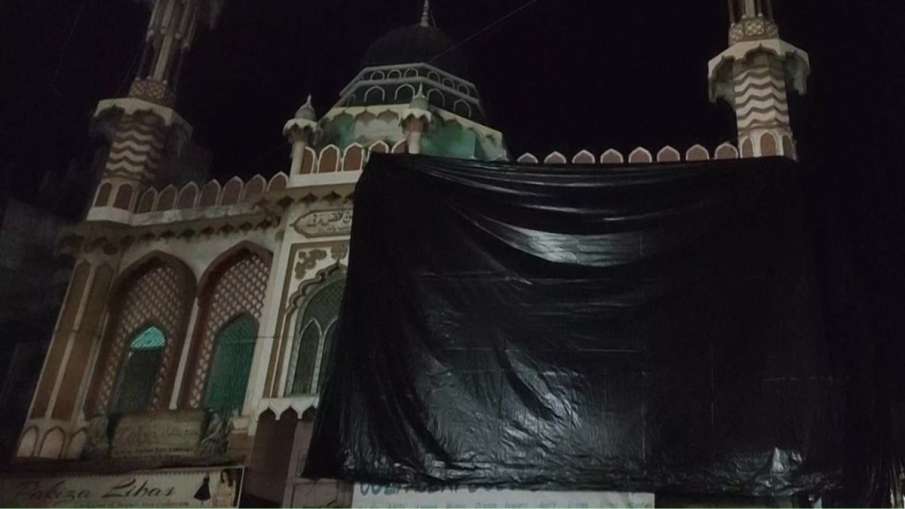 Aligarh: Holi is considered a festival of love, enthusiasm, harmony and unity. It is said that leaving aside all complaints on Holi, enemies should also be embraced. Forgetting all the sour and sweet things, sweetness should be mixed in the relationships. Forgetting your childhood, youth and old age on Holi, you should get drenched in its colours. However, there is a mosque in Aligarh, Uttar Pradesh which keeps on telling us that these are all things, the reality is something else.
Abdul Karim Mosque is covered with tarpaulin at night
In keeping with the practice adopted a few years back in Aligarh, a mosque has been covered with a tarpaulin before the Holi festival, so that it is not painted by the miscreants. Police administration ensures this to maintain peace and order. The Abdul Karim Masjid at Aligarh's most sensitive intersection 'Halwaiyan' is covered with a tarpaulin at night so that the miscreants don't paint the mosque during Holi. This practice has been going on for the last few years. On the instructions of the administration, the mosque is covered with a tarpaulin so that no one throws color or dirt in the mosque.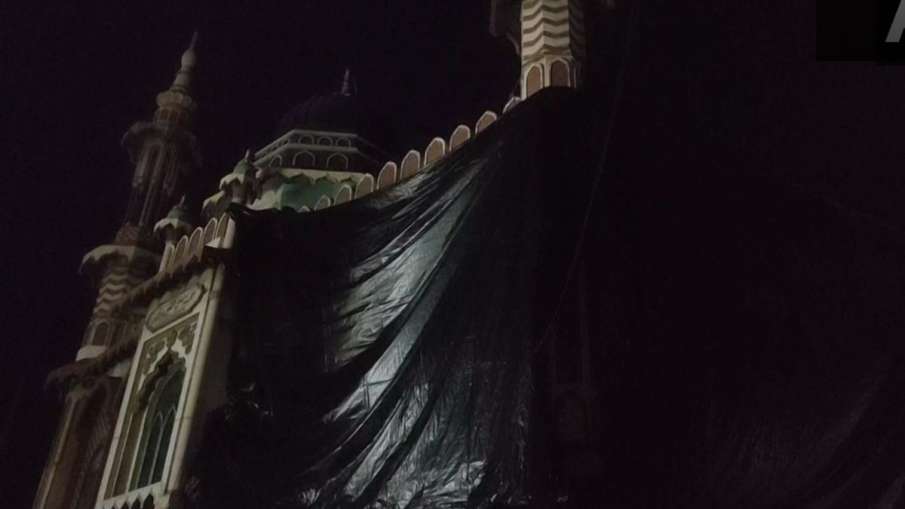 Mosque covered with tarpaulin in Aligarh
'Now the old color is no more in Holi'
Haji Mohammad Iqbal, Mutavalli-Masjid confectioner of this mosque tells that now that color is no more in Holi. Earlier people used to put colors on each other in love and hug, but now the reverse is happening. Now color is thrown but not out of love but to irritate each other. He said that initiative should come from both the sides to stop such behaviour. Holi festival is celebrated only so that people can live happily together by erasing grievances from each other.