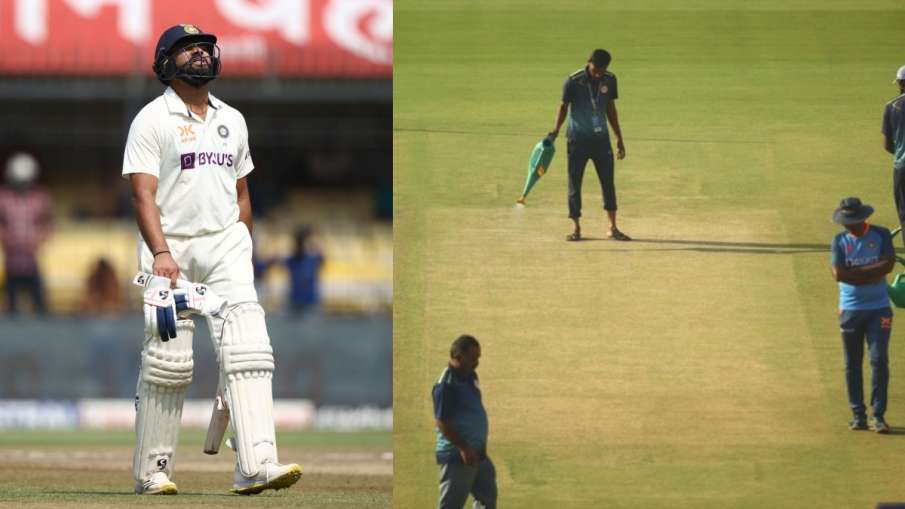 IND vs AUS: The Indian cricket team is facing off against Australia in the four-match Border-Gavaskar Trophy series. After winning the first two matches of this series unilaterally, Team India lost the third match by 9 wickets. The turning wickets on which the Australian batsmen were not even able to stand in front of the Indian spinners, in the third test the same bet turned completely upside down. Meanwhile, before the fourth Test to be played in Ahmedabad, a picture of the pitch has come to the fore.
The pitch increased the difficulties of Team India?
Before the fourth Test, the photo of the pitch of Narendra Modi Stadium in Ahmedabad must have increased the tension of Team India. The story seems to be completely opposite in Ahmedabad after the controversies erupted after making continuous spin tracks. In fact, the first photo of the pitch that has come out from Ahmedabad can be seen as a very green wicket. The grass has been left on the pitch and seeing this it is expected that it is going to be good for the fast bowlers more than the spinners.
Fast bowlers will have silver
Seeing this pitch, one thing can be clearly felt that the fast bowlers are going to get silver in the Ahmedabad Test. That is, what was seen in the first three tests may not be found here. It is also expected that this match will last for more than three days. At the same time, the Australian team has more experience of playing on such a pitch than Team India. In such a situation, this pitch is going to be beneficial for them.
Matches were ending in three days
Please tell that all the three matches of this series ended on the third day itself. In the first Test, Team India won by an innings and 132 runs on the third day itself. At the same time, the second match played in Delhi was won by Team India by 6 wickets. After this the story changed in Indore and Australia won by 9 wickets here. The spinners were getting excessive turn on the Indore pitch, after which the ICC gave it a poor rating.