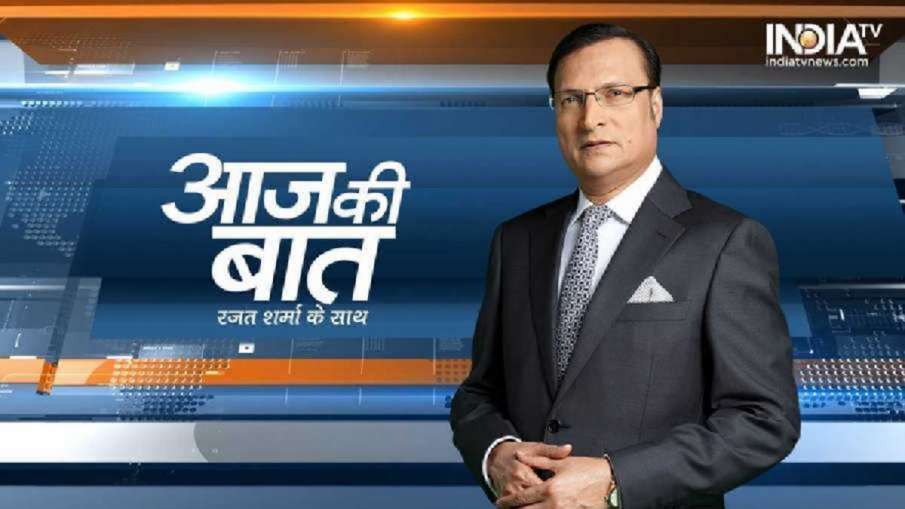 Samajwadi Party leader Shivpal Yadav has questioned the recent police encounter and the demolition of properties of the accused in the Umesh Pal murder case. Shivpal Yadav says that it is the job of the police to catch the criminals and to punish them is the job of the court. Bulldozing and firing is not right. But the truth is that the mafia's roots have become so deep in UP that old methods will not work to eliminate them. Strict action is needed. Till now Yogi Adityanath's government has either got bulldozers run or confiscated the property worth more than 1100 crores of Atiq Ahmed and his associates. But this did not affect the gang of Atiq Ahmed. He is getting murders done in Prayagraj while sitting in Sabarmati Jail, about 1200 kilometers from Prayagraj. If Atiq's terror has to be ended, then his gang has to be ended. That's why Yogi's action is correct.
Be it Atiq Ahmed or Mukhtar Ansari, there are not only criminals in their gang, but there are reports that some people present in the police are also their helpers. Jail becomes a safe haven for them to carry out their conspiracies. Abbas Ansari, son of gangster Mukhtar Ansari, used to give orders to the officers inside the Chitrakoot jail. Abbas Ansari's wife was allowed free access to her husband in jail. During a recent raid, it was found that from the jailer to the jail superintendent had met him. Money, gifts and luxuries were provided inside the jail. The jail superintendent, jailer and warden were arrested on Monday. Yogi Adityanath's government is about to complete six years. According to official statistics, during this period the police conducted 10 thousand 760 operations against criminals and killed 178 criminals in encounters. 4900 criminals were injured while more than 23 thousand criminals were arrested. At the same time, 15 soldiers of UP police were martyred while 1425 soldiers were injured in these encounters. Those people who accuse UP Police of fake encounter should pay attention to these figures. The great thing is that today there is rule of law in UP, people live peacefully and peacefully. Now people are not afraid to step out of the house. Sisters and daughters of Uttar Pradesh feel safe and it is a big achievement for any Chief Minister.
Rahul Gandhi in Britain
Congress leader Rahul Gandhi is in Britain these days and there too he continued to bash Narendra Modi's government. Whether it was his address at Cambridge University or his speech among the diaspora, Rahul's target was the Modi government. He alleged that the voice of the opposition was being suppressed in Parliament. I have no complaint about what Rahul Gandhi said in London and why he said there? In the age of digital media, it does not matter who speaks where. Everyone's talk can be seen and heard by the whole world at any time, anywhere. I think people in London must have been surprised to hear Rahul's statement that there is no freedom of speech in the country and the opposition is being strangled. Because the people there must have heard Rahul's speech during the Bharat Jodo Yatra. Must have seen Rahul's speech in Parliament. Everyone knows that Rahul talks about everything in India. Whether it is demonetisation, GST, or China issue, they speak as much as they want. No one stops When Rahul Gandhi speaks on all these subjects in the Parliament, all the TV channels show it live. Be it Bharat Jodo Yatra speech or Rahul's press conference, people can still watch his speeches on YouTube and various websites. That's why no one will believe that Rahul does not have freedom of speech. Rather people will say that the problem is whether it is India or London, Rahul speaks the same things. Neither the words change, nor the feelings change, neither the allegations change nor the characters change. Only the place changes. It would have been better if Rahul had gone to London and spoken something new, sharp, with facts and figures, then no one would have got a chance to raise questions.
CBI, Rabri Devi and Opposition
In Patna on Monday, the CBI team interrogated former Bihari Chief Minister Rabri Devi for four hours at her house in the 'land for job' case. The CBI team did not suddenly arrive to interrogate Rabri Devi. CBI had earlier given notice and called Rabri Devi for questioning. But Rabri Devi had requested the CBI to interrogate her at home citing health reasons. The place, time and date were decided by Rabri Devi herself. On Tuesday, the CBI team also reached Lalu's daughter Misa Bharti's house in Delhi to interrogate Lalu Yadav. Lalu is recuperating at Misa Bharti's house these days after a surgery in Singapore. On Monday, several opposition leaders including Sharad Pawar, Sanjay Raut, Arvind Kejriwal, Priyanka Gandhi and Tejashwi Yadav accused and condemned the Modi government of harassing political opponents.
Arvind Kejriwal is worried because his close aide Manish Sisodia has been sent to Tihar Jail till March 20 by a Delhi court in connection with the liquor scam. Kejriwal wants to form an anti-Modi front by joining other parties like NCP, Shiv Sena, SP, RJD, National Conference, TMC, BRS by making the action of CBI and ED an issue. He has also got the support of Tejashwi Yadav, Sharad Pawar, Mamta Banerjee, KCR, Farooq Abdullah, Akhilesh Yadav and Uddhav Thackeray. But the thing to note is that Congress and JDU did not support Kejriwal on this issue. Congress says that in some cases the action of CBI and ED is politically motivated but the action of CBI against Manish Sisodia in Delhi is absolutely correct. The Congress says that the way the Modi government is harassing the CBI and ED opponents, in the same way the Aam Aadmi Party government in Punjab is using investigative agencies to target Congress leaders. While Punjab Chief Minister Bhagwant Mann calls the action of his Vigilance Department legal, the action of CBI and ED in Delhi is illegal and politically motivated. This is nothing but double standards. ,Rajat Sharma,
Watch: Aaj Ki Baat With Rajat Sharma full episode 06 March 2023