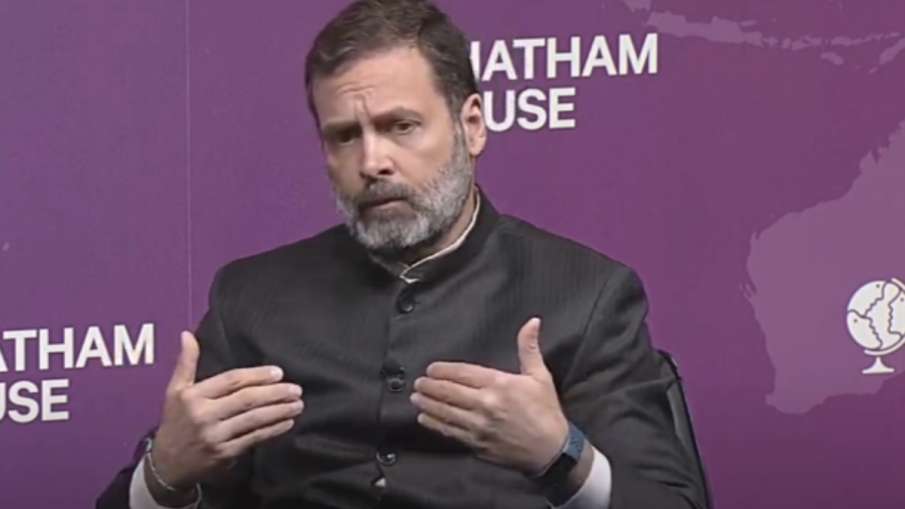 Congress MP and former party president Rahul Gandhi is on a UK tour these days. During this, he has fiercely targeted the Rashtriya Swayam Sevak (RSS) and the BJP. Rahul Gandhi said in London that the democratic contest in India has completely changed and the reason for this is that there is an organization called RSS. This fundamentalist, fascist organization has basically taken over all the institutions of India.
'Democratic contest should be abolished'
Attacking the RSS, Rahul Gandhi said, "It amazes me how successful they have been in capturing various institutions of our country. The press, judiciary, parliament and election commission are all under threat and controlled in one way or the other." Are." The Congress MP said, "The RSS is a secret society. It is modeled on the Muslim Brotherhood and the idea is to use the democratic contest to come to power and then eliminate the democratic contest later."
At the same time, attacking BJP once again, Rahul Gandhi said that the ruling party is following the ideology of hatred and violence and cowardice is at the center of its ideology. Rahul Gandhi made the remarks during an interaction with overseas Indians at an event organized by the UK unit of the Indian Overseas Congress (IOC). He said this while referring to the statement made by External Affairs Minister S Jaishankar in an interview.
'BJP has an ideology of hatred and violence'
Referring to the BJP, the former Congress president said that their BJP is an ideology of hatred and violence, a vulgar ideology that attacks people for their views. He said that you must have noticed that this is in the nature of BJP and RSS. Rahul said, "If you would have looked into the statement of the External Affairs Minister, you would have found that he had said, China is more powerful than us. Knowing that China is more powerful than us, how can we fight with it? At the heart of this ideology is cowardice."
read this also-
Friend's head beheaded, heart pulled out… After killing, the young man took the GF to show the dead body; Know the whole matter
This big danger loomed over 99 percent of the world's population, revelations in the international report stirred