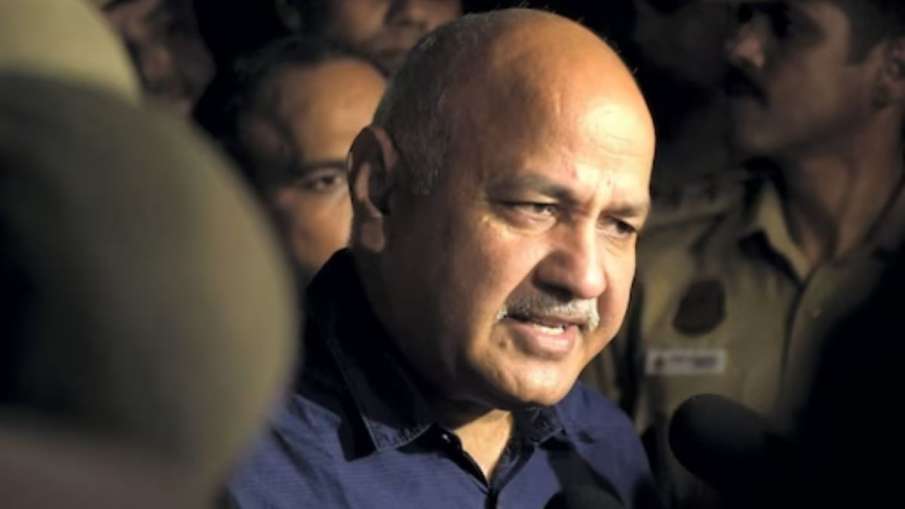 New Delhi: The difficulties of Manish Sisodia, arrested by the CBI in the Delhi liquor scam, are not taking the name of abatement. After being placed in 7-day remand by the CBI, he was yesterday sent to 14-day judicial custody in Tihar Jail on Monday, where he is lodged in jail number one. Meanwhile, after CBI, he has also come on the radar of ED. A team of ED reached Tihar Jail with two masked accused on Tuesday morning. The agency brought both the accused to Tihar Jail in two separate vehicles. He was made to face Manish Sisodia. The first team of ED reached Tihar Jail at 12 noon. Who is interrogating Manish Sisodia in jail number one.
Manish Sisodia is kept in the cell of the elderly
Let us inform that former Deputy Chief Minister of Delhi and senior leader of Aam Aadmi Party Manish Sisodia is lodged in Tihar Jail in a case related to liquor scam. He has been kept in Ward No. 9 of Jail No. 1. According to reports, the cell in which Sisodia is kept is an elderly cell and is fully under CCTV surveillance. No other prisoner has been kept with the AAP leader as of now, but he will be accompanied by another prisoner in the coming days. On reaching jail, Manish Sisodia's medical test was done, the report of which came normal.
Kits of daily use items were given
After Manish Sisodia went to his cell, he was given a kit containing items of daily use like brush, toothpaste, soap and utensils. Dinner time in the jail is between 6.30 to 7.30 pm, and Manish Sisodia had his food at this time. In the dinner, he was given dal, roti, rice and aloo matar sabzi. Sisodia has been kept in the senior citizen cell where all the inmates are senior citizens. According to Tihar Jail sources, Manish Sisodia was given 3 blankets and basic necessities.