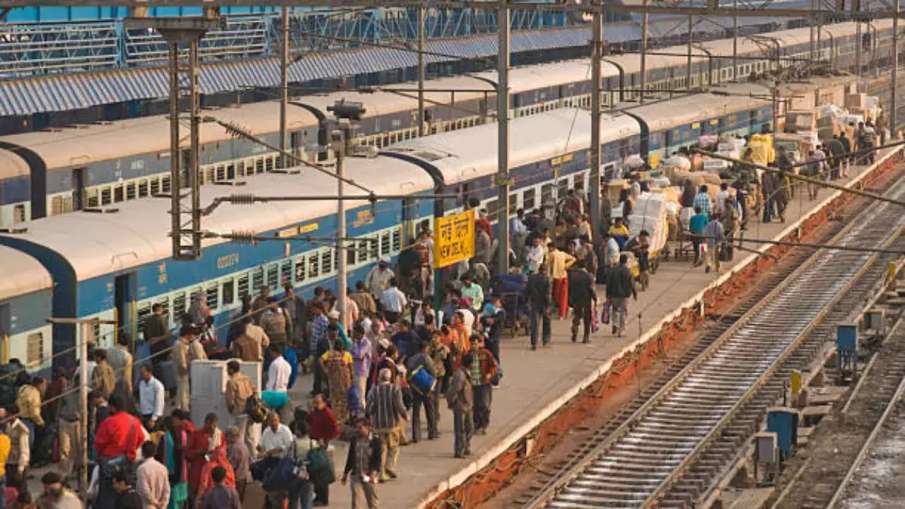 Holi occasion But lakhs of people are going to their homes from every corner of the country including Delhi, Mumbai, Bengaluru. If you haven't got a confirmed ticket for any reason and are thinking of going home, don't travel without a ticket at all. You travel by taking general ticket only. Let us tell you that due to Holi, the number of passengers traveling without tickets in the train has increased and the Railways is showing strictness and collecting record fines.
A large number of ticketless passengers were caught
Just before Holi, Northern Railway has caught a large number of ticketless passengers during the checking drive. North Central Railway launched a special campaign in Tajnagari Agra on account of Holi. During this, 2266 people traveling without tickets were caught. A fine of Rs 13 lakh 74 thousand 290 was collected from 2266 ticketless passengers. At the same time, a fine of Rs 1540 was imposed on a passenger for carrying unbooked luggage. On the other hand, Sonpur Railway Division under East Central Railway zone of Indian Railways has collected a record Rs 51 crore 83 lakh in the current financial year as fine from passengers traveling without tickets.
Over 8 lakh ticketless passengers caught
During this, 08 lakh 69 thousand 268 passengers traveling without ticket were caught by the division. According to Prasanna Kumar, Senior DCM of Sonpur Railway Division, these days a mega ticket checking campaign is being conducted against those traveling without tickets. For this, a special ticket checking team has also been constituted. Earlier, according to the Central Railway, Rs 100 crore fine was collected from passengers traveling without tickets in Mumbai division from April 2022 to February 2023, which is the highest and a new record in any division of the railways. During this fine was collected from 18 lakh ticketless passengers. The Mumbai division of the Central Railway has 77 railway stations and 1,200 traveling ticket examiners (TTs). They have been assigned the task of searching for ticketless passengers in trains.
Appeal to passengers without tickets not to travel
Despite repeated appeals by the authorities not to travel without tickets, the good collection has picked up pace in the last one year. According to railway officials, the aim is never to increase fines but to make travel convenient for passengers. Due to the presence of ticketless passengers, even those who buy tickets have to face many problems during the journey. According to a TTE, the body language of the passenger shows that something is amiss. In addition, Anubhav also helps TTEs to identify ticketless passengers.
fine under this section of railway
According to railway rules, if caught traveling without a ticket, the passenger is fined under section 138 of the Railway Act. If passengers are found traveling without ticket in the train, then you can be charged fare in 2 ways. Firstly, the fare for the distance traveled by the passenger or the fare from the starting station of the train to the place where the passenger was caught should be charged and an additional Rs 250 should be added to it. The second way is to charge the normal fare of the train. Whichever is higher of these two will be charged from the passenger.