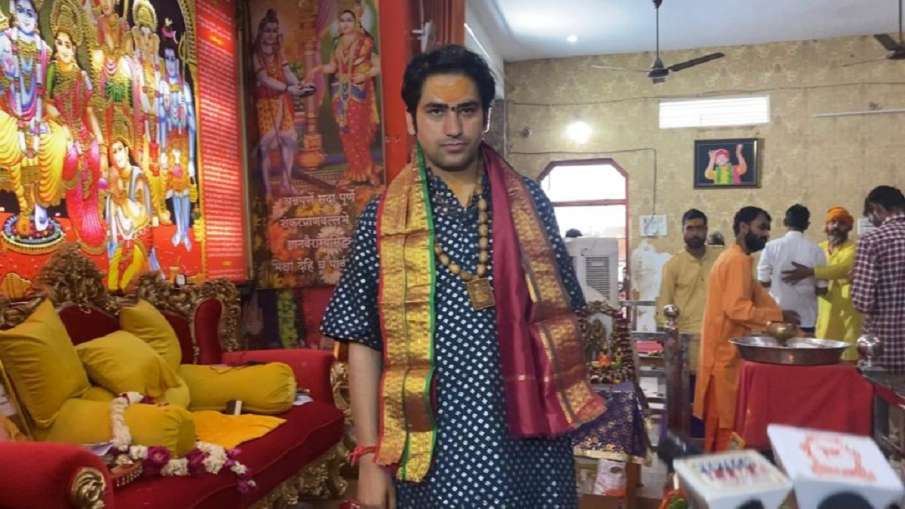 Chhatarpur: Peethadhishwar Pandit Dhirendra Krishna Shastri of Bageshwar Dham, who is emerging as the face of Sanatanis at the age of just 26, wants to give the message of social harmony through Holi this time. Baba Bageshwar, who has made his identity in a few months in the country and abroad through the slogan of Hindu nation, has now started talking about social harmony amidst the call of Hindu nation. In such a situation, while on the occasion of Holi, Dhirendra Krishna Shastri is going to celebrate the festival of Holi with grandeur in Bageshwar Dham i.e. village Gada, in a special conversation with India TV, he told that on the holy festival of Holi on 8th, in the holy pilgrimage of Bageshwar Dham The color of Holi will increase, but this color is special because this time this Holi will be celebrated with social harmony.
Holi is celebrated with great pomp here every year.
This is not the first time that Baba Bageshwar is celebrating Holi festival in public, even before this Baba used to celebrate Holi with devotees but this grand form has been given for the first time. The people of India come here to be colored in the colors of Holi. Every year the festival of Holi is celebrated with the same pomp.
Holi tradition started from Bundelkhand
Baba Bageshwar said in a special conversation with India TV that Bundelkhand is famous for Holi. It is believed that Holi started from Bundelkhand itself. The story of Holika and Prahlad which is written in Puranas started from Erch village. It is 80 kms from Jhansi. Holika was burnt there, hence Bundelkhand is considered the stronghold of Holi.
Mass marriage of 125 girls
Before this, Baba Bageshwar has conducted mass marriages of 125 girls from 13 to 19 February. In such a situation, people believe that through the grand festival of Holi, they are also taking people's support for the Hindu nation. However, when asked whether there is a preparation to take Hindus along through Holi? Baba says that everyone will be colored in the color of Holi, the color of Holi is the color of devotion. All are Sanatani.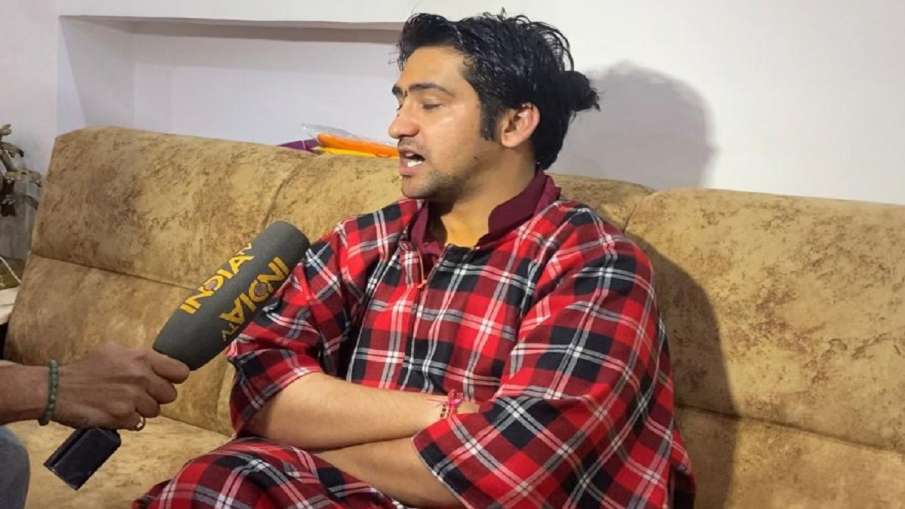 Dhirendra Krishna Shastri, Bageshwar Dham
Everyone is welcome in Holi – Dhirendra Krishna Shastri
In the Ram Katha and Kanya Vivah held in the past days, all the celebrities of the Rajpeeth were seen bowing down on Baba's Vyas Peeth in Bageshwar Dham. Be it Congress state president and former chief minister Kamal Nath or CM Shivraj Singh Chouhan, all were seen marking attendance in front of Baba. When asked whether political parties will also come in Holi, Baba said that everyone is welcome.
Paint red, paint green..
Baba Bageshwar also sang the famous Phag sung in Bundelkhand for India TV viewers "Lal Rang Daro, Haro Rang Daro and Rang Daro Kesariya.. Kesariya Bageshwar Ke Ho Rasiya". Through the song, Baba Bageshwar gave the message that Bageshwar Connect with Baba by becoming Rasiya of Dham.