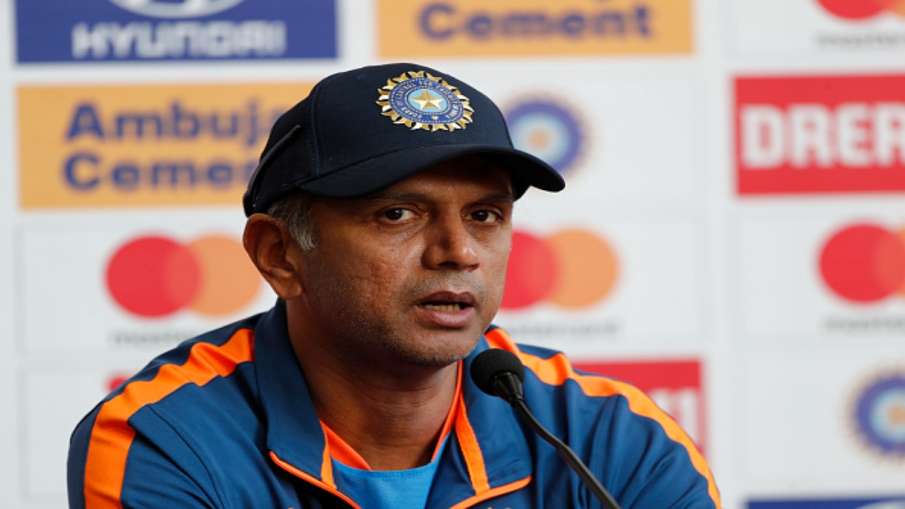 IND vs AUS: The Indian cricket team is facing off against Australia in the four-match Border-Gavaskar Trophy series. After winning the first two matches of this series unilaterally, Team India lost the third match by 9 wickets. The turning wickets on which the Australian batsmen were not even able to stand in front of the Indian spinners, in the third test the same bet turned completely upside down. Now Team India coach Rahul Dravid has given a big statement on the controversy happening on the pitch.
Rahul Dravid's big statement
India head coach Rahul Dravid has no qualms about the current series against Australia being played on spin-friendly pitches as World Test Championship (WTC) points are important and most countries are preparing wickets that yield results. Is. India is currently ahead 2-1 in the four-Test series. ICC match referee Chris Broad declared the wicket of the third Test match played in Indore as bad, after which there has been a discussion about the preparation of turn-taking wickets. Matches are ending in three days on such wickets.
Dravid defended the pitch
Dravid defended the wickets of Nagpur, Delhi and Indore saying that I will not go into much detail in this matter. Match referees are free to express their views. It doesn't really matter whether I agree with his views or not. It doesn't matter what my opinion is. But when WTC points are at stake, you have to play on wickets that get results.
However, he also pointed out that playing on wickets that have been prepared by home teams over the years has been challenging. Dravid said that this can happen and this is happening not only in India but all over the world. Sometimes it is difficult to strike the right balance for everyone and it can happen not only here but also in other places.
Challenging wickets are available abroad
Dravid further said that when we go on foreign tours, we have to play on challenging wickets. We played in South Africa recently (2022) where one of the spinners didn't work. Everyone wants to produce wickets where results come out.