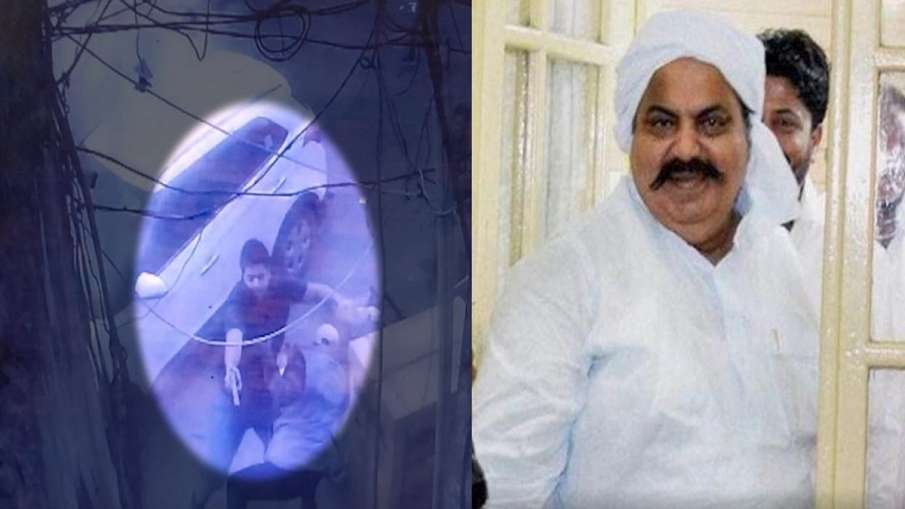 Prayagraj (Uttar Pradesh): Ayesha Noori, younger sister of jailed mafia don Ateeq Ahmed, has accused state cabinet minister Nand Gopal Gupta Nandi, his wife and Prayagraj Mayor Abhilasha Gupta of conspiring to frame her brother and Ateeq Ahmed in the Umesh Pal murder case. Ayesha and two other women of her family told reporters, Nandi had borrowed Rs 5 crore from Atiq and he is in no mood to return the amount. The cabinet minister and his wife are upset after Ateeq's wife Shaista Parveen joins the Bahujan Samaj Party (BSP) and announces she will contest the mayoral election, so they hatch a conspiracy against Ateeq and the family.
'Family members are being harassed on the pretext of questioning'
Noori alleged that top officials of STF and police were involved in fake encounter. Atiq And threatening to kill Ashraf and all the family members are being tortured on the pretext of questioning. He said, when the National President of the Samajwadi Party Akhilesh Yadav challenged the Chief Minister during the assembly session, he said 'Mitti Mein Mila Dunga'. This gave the police as well as the STF the advantage of targeting Atiq and Ashraf. He has asked the state government to ensure the safety of his family members, including Atiq and Ashraf.
Yogi's minister Nandi clarified
Meanwhile, Nandi said in a tweet that the investigation in the case is going in the right direction. He said that some people are making futile attempts to level baseless allegations, which are untrue and nonsense. He said, it is ridiculous to link these things with the election of mayor. Issuing the press note, Nandi said that there is rule of law in Uttar Pradesh under the leadership of Chief Minister Yogi Adityanath. The Yogi government is working on the policy of zero tolerance against criminals and mafia. Even in the Umesh Pal murder case, the action is strictly moving in this direction, that is why these baseless talks are an unsuccessful attempt to divert attention from the main issue and mislead.