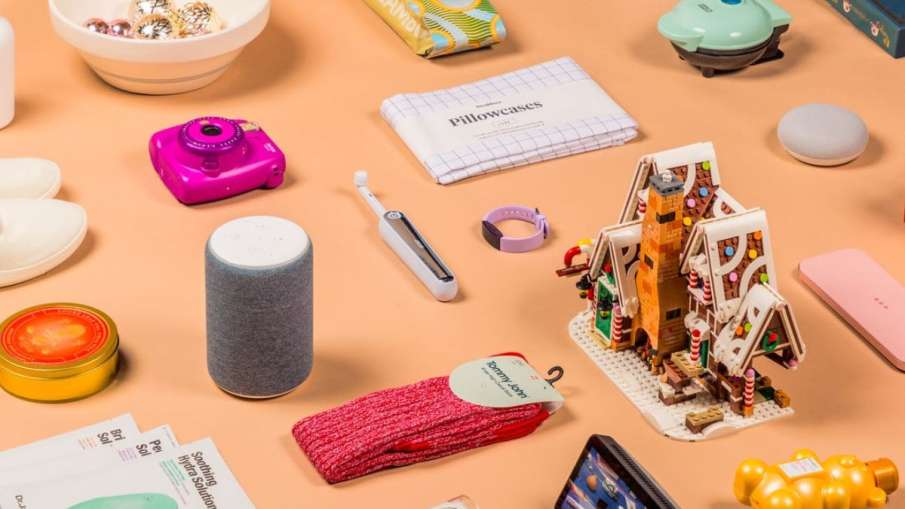 Gift Ideas For Women's Day 2023: International Women's Day will be celebrated on 8 March all over the world including India. This day is a day to honor the contribution of women in our lives and show love towards them. People celebrate this day in different ways. On this day, you can make the special woman present in your life feel special by giving her a special gift, be it your mother, sister, wife or your girlfriend.
Today we are going to give you some special gift ideas that you can gift. Let us tell you that all these gifts are a kind of electronic gadgets and every woman has to use them at some time or the other on the daily routine.
Fitness Band
After the Corona epidemic, people have become more conscious about their fitness, in such a situation, if you want to give a gift to a woman on Women's Day, then you can give her a fitness band. This smart band will not only work as a watch, but will also track their day-to-day activity and fitness.
Humidifier Gift
Women are very conscious about their skin, so you can gift them a good quality humidifier. This electronic gadget gives moisture to the skin through steam and this keeps the skin healthy and also removes the toxic elements present in the skin.
Smartphone Case
The woman you want to gift must be using a smartphone. So on this Women's Day, you can also gift her an attractive and premium quality phone case.
Gift a hair dryer (Hair-Dryer)
Every woman loves her hair very much. All women wish for long and strong hair. In such a situation, you can give her a premium quality hair dryer on Women's Day. There are many brands of hair dryers available in the market, you can choose according to your budget.
Hair Straightener
On Women's Day, you can give hair straightener to the women of your house and your loving partner. It is a must have electronic gadget for every woman. Like hair dryers, hair straighteners also come in different types. Premium hair dryers set the temperature according to the hair and it straightens the hair in minutes.
Fabric Steamer
Nowadays every woman has a smartphone, so you can give good quality earbuds or headphones to your partner, mother and sister on Women's Day.
Headphones and Earbuds
If your partner or the women of the house go to party functions more, then on this Women's Day, you can gift them a fabric steamer and make them feel special. Fabric steamers eliminate the problem of pressing in clothes and it also removes wrinkles very easily.