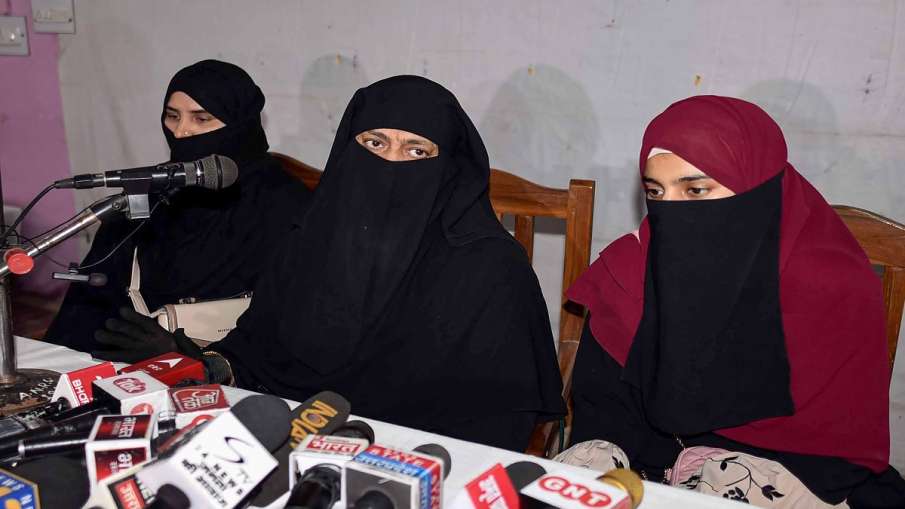 Lucknow: After the Umesh Pal murder case in Prayagraj, UP, former MP and history-sheeter Atiq Ahmed remains in the news. His name and that of his family members are directly coming to the fore in this murder case. In such a situation, the UP police is also very alert and has killed Atiq Ahmed's sharp shooter Usman in an encounter. Earlier on February 27, Arbaaz, the driver of Atiq Ahmed's son Asad, was also killed in an encounter by the police.
Encounter fear haunting sister
Ayesha Noori, sister of Atiq Ahmed, is apprehensive of an encounter with her brother in view of the swift action taken by the UP police. He says that my brother may have an encounter. Police can encounter Atiq. This encounter can be done on the pretext of interrogation and it can be carried out by bringing them out of jail.
Ayesha said that my brother people should be protected. Akhilesh ji provoked that's why the CM spoke in the house. Amitabh Yash and Ramit Sharma have tortured us for 4 days. Nandi, a minister in the BJP government, has a loan of Rs 5 crore from my brother Atiq. Atiq Bhai had told Sahista Bhabhi in front of me to take them back.
Ayesha said, 'We were kept for questioning by the police for three-four days. We were tortured a lot that STF officer Amitabh Yash and police administration can encounter our elder brother Atiq Ahmed and younger brother Ashraf (who is lodged in Bareilly Jail) regarding the Prayagraj case. They can be taken out of jail for questioning and they can be encountered. There we can be told by torturing that he cannot escape from STF.
Minister Nandi borrowed Rs 5 crore from our brother Atiq: Ayesha
Ayesha said, 'Minister Nandi had borrowed around Rs 5 crore from our brother Atiq Ahmed. When we had gone to Gujarat with my sister-in-law to meet my brother, the brother said that Shaista, get our loaned money from Nandi. Nandi is not picking up our phone or talking. Our sister-in-law was implicated in the conspiracy because she was contesting the mayoral election.
read this also-
UP: Big news in Prayagraj's Umesh Pal murder case, the Muslim hostel in which the conspiracy was hatched was seized
Bihar: After Rawdi Devi, now Lalu Yadav may be questioned, what is the land for job scam case?