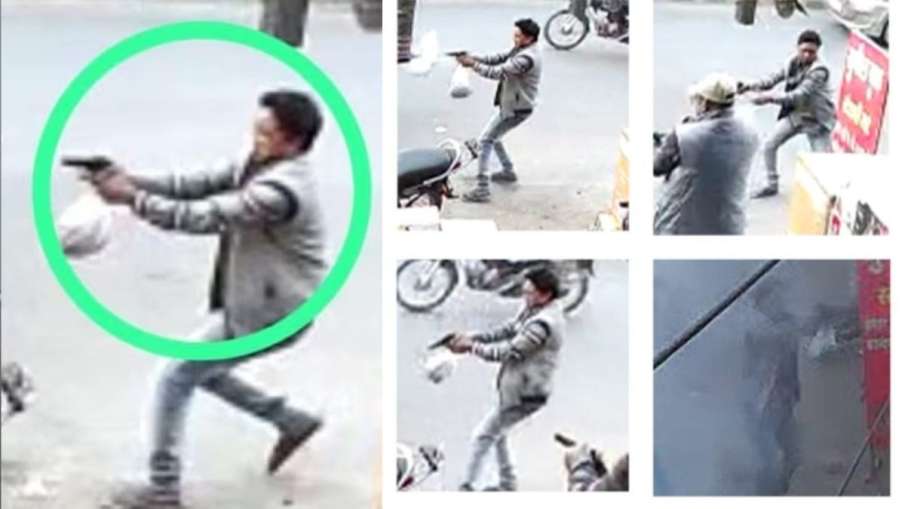 Police is in full action mode in the Umesh Pal murder case of UP. Shooter Usman Chowdhary, accused of killing Umesh Pal, has been killed in an encounter. Usman Chowdhary was the first to fire at Umesh Pal during the shootout. He is seen firing in the CCTV footage. Today the police had an encounter with him. Bullets fired from both sides. A constable Narendra was also injured in the encounter. But Usman Chowdhary also got shot by the police. But India TV has come to know the inside story of this entire encounter.
What is the story before the encounter
In the Umesh Pal murder case, 2 accused have been killed. After the encounter, the injured Usman Chaudhary was brought to SRN Hospital in Prayagraj where doctors declared him brought dead. Usman had an encounter with the UP police around 5.30 am on Monday morning. Usman's village is hardly 4 kilometers away from the Kaudhariya area of ​​Prayagraj where this encounter took place. From here the border of Madhya Pradesh i.e. Rewa district is just 50 kilometers away. This is the reason why the accused had fled from here to Madhya Pradesh. He was constantly changing his location in MP and UP. This morning Usman Chowdhary had come to meet someone but before that there was an encounter with the police and he was killed.
Atiq's son Asad still absconding
Police is on the lookout for five more accused in this case. Among them is Atiq Ahmed's son Asad who had full command of this massacre. Asad is absconding and it is reported that the Mukhtar Ansari gang has helped him to escape. Usman Chowdhary's encounter took place in Prayagraj district itself. After examination in the hospital, the doctor said that there were 2 bullet spots on Usman's body. He died due to bullet injury.
read this also-
UP police encounter shooter of Umesh Pal murder case, Usman Chowdhary killed
BJP's reaction to the encounter of Umesh Pal's shooter